Antonia House '15  and Annie Mathews '14 have been named 2015 fellows by the Immigrant Justice Corps (IJC). Founded in 2014 by Chief Judge Robert Katzmann of the US Court of Appeals for the Second Circuit, the IJC awards fellowships to recent law school and college graduates and pairs them with non-profit legal services providers and community-based organizations in New York City to provide critical legal counsel and support for poor immigrants and their families.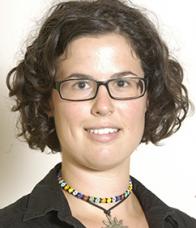 House, a scholar with the Institute for International Law and Justice at the NYU School of Law, will be placed with Make the Road's Brentwood office. House has worked at Catholic Charities-New York, the Center for Constitutional Rights, and NYU Law's Immigrant Rights Clinic. She is a speaker of French, Spanish and Arabic and received a master's degree at the Kevorkian Center for Near Eastern Studies at NYU.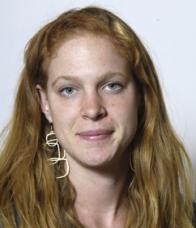 Mathews will be placed with Neighborhood Defender Service. She is currently advocating for reproductive justice as a legal fellow with the ACLU and previously interned at Bronx Defenders, Make the Road New York, and the Legal Aid Society. Mathews, who began her career working with low-income immigrant women in Oakland, Calif., was a Root-Tilden-Kern scholar and received a joint degree in May 2014—a JD from NYU Law and a Masters in Public Policy from the Kennedy School at Harvard.
"By providing quality representation, this remarkable group of fellows will benefit all concerned with the administration of justice—courts and litigants alike, and most profoundly, immigrants and their families," said Judge Katzmann, an adjunct professor who teaches courses on the administrative process at NYU Law.
Fellows will begin training on August 31. They will work closely with IJC leadership, including Judge Katzmann; Rachel Tiven, executive director; and Victoria Neilson, legal director.
Posted May 14, 2015.