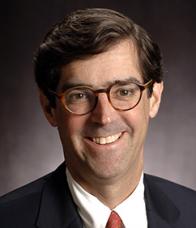 Governor Andrew Cuomo has appointed Paul Francis '80 deputy secretary for health and human services for New York State. Francis, who previously served as director of agency redesign and efficiency in Cuomo's first term, started his new position the week of July 13 and will oversee health policy for the state.
Francis has served under three governors of New York State. Before joining Cuomo's administration, he was an advisor on budget and policy issues during the governor's successful 2010 gubernatorial campaign. He served as director of the budget under Governor Eliot Spitzer and as the director of state operations under both Governor Spitzer and Governor David Paterson.
In his business career, Francis has held multiple C-level positions, including chief operating officer of the financial products division of Bloomberg LP and chief financial officer at Ann Taylor Stores and Priceline.com.
Following his recent appointment, Francis has resigned as a trustee of the NYU School of Law and as a distinguished senior fellow of the Law School's Guarini Center on Environmental and Land Use. 
Posted July 21, 2015