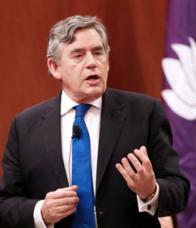 Gordon Brown, former prime minister of the United Kingdom and NYU Distinguished Global Leader, joined a panel at NYU Law on September 20 to discuss global economic governance and the need for international cooperation on global issues.
Brown spoke about the global financial crisis and global warming as issues that can only be solved through international coordination, and pointed to the failure of international institutions to facilitate the necessary cooperation between nations. These institutions, Brown said, "are not fit for purpose for the post-1945 era."
"There's no point in looking to the IMF or the World Bank without fundamental change—or the G20—to solve these problems, unless they are equal to the task," Brown said. "And that mean's they've got to be modernized and put on a new footing."
Brown also argued that another obstacle to international cooperation is the tendency of nations towards isolationism in times of crisis. "While we are becoming more globally aware of what's happening in every part of the world, and understanding our interdependence, we also tend to respond to crises by becoming more protectionist, more xenophobic, more nationalist," he said.
Those attitudes only exacerbate the issues, Brown argued, because it is impossible for politicians to solve global crises acting only on a national level. The fight against global warming is a particularly apt example of the need for coordinated efforts across nations, since one country's efforts to cut carbon consumption could be negated if another country doubles consumption.
"There's no point in a national politician like me telling people in Britain, or any politician telling people in other countries, 'I can solve a problem within my nation-state,' if I know perfectly well that I'm going to need international cooperation and probably co-ordination of policy at an international level to do so," Brown said. "The problem that arises is that people are forced into that situation because the electorates are demanding that you can solve this problem in your country as quickly as possible."
"I somehow think that if we're going to build a world where we can solve the problems, that I say are global problems that demand global solutions, we'll have at the same time not just to build institutions, but to build a global ethic where people can feel that they have a responsibility in a greater way than now to each other," Brown concluded.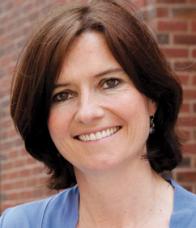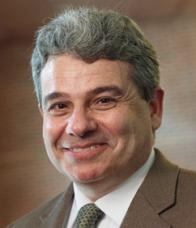 Following Brown's remarks, Walter J. Derenberg Professor of Trade Regulation Eleanor Fox and Herbert and Rose Rubin Professor of International Law José Alvarez joined the former prime minister in a brief discussion moderated by Florence Ellinwood Allen Professor of Law Gráinne de Búrca.
Watch a selected clip of Former U.K. Prime Minister Gordon Brown's remarks (6 min): 
Posted on October 10, 2013