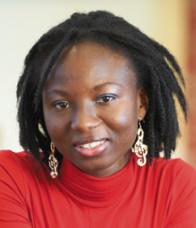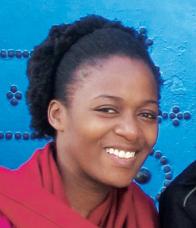 Elizabeth Hassan (LL.M. '12) and Shingira Masanzu (LL.M. '13) have been selected for the World Bank's Legal Associates Program. They were among four candidates chosen out of more than a thousand applicants with postgraduate law degrees, and will begin their work as associate counsel at the World Bank's headquarters in Washington, D.C., in September.
The two-year program prepares legal associates to apply for a permanent counsel position at the end of the placement. Participants work with senior lawyers on legal research, comparative legal analysis, document drafting, and other legal support for ongoing projects; they rotate from one practice group into another after the first year.
Hassan, who earned an LL.M. in international legal studies from NYU, was most recently an International Finance and Development Fellow and then a legal intern to the deputy general counsel at the World Bank. She has also interned for NYU Law's Center for Human Rights and Global Justice and the National Human Rights Commission, and worked in the intellectual property law department of Aelex Legal Practitioners & Arbitrators, one of the top law firms in Nigeria. She received an LL.B. from the University of Jos in Nigeria and a B.L. in law from Nigeria Law School, subsequently serving as a legal intern in the High Court of the Federal Capital Territory.
Masanzu, a Hauser Global Scholar at NYU Law, received an LL.M. in international legal studies. She has been a researcher for the Law School's Center for Constitutional Transitions and an intern at the Center for Economic and Social Rights. Masanzu was previously an associate at Davis Polk & Wardwell in New York, where she worked in both the mergers and acquisitions and capital markets practices. Before coming to New York, she worked as a teaching and research assistant at the University of Cape Town's Faculty of Law, from which she earned an LL.B. and a postgraduate diploma in public law.
Posted on July 17, 2013