The Office of Career Services' Diversity Forum on November 1 will showcase and bring together employers and students to discuss diversity in the workplace and explore employment opportunities. The forum encompasses both a panel and a career fair.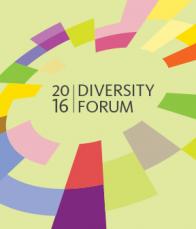 The panel, moderated by Cassandre Stump, associate director for recruitment and marketing in the Office of Career Services, will include William Russell Jr., a partner at Simpson Thacher & Bartlett; Maja Hazell, director of diversity and inclusion at White & Case; Jung Choi, senior counsel for corporate governance and securities at Bristol-Myers Squibb Company; and Ciara Grubbs '18, who participated in a 2016 1L summer associate program. The panelists will identify issues of diversity in the workplace and pinpoint benchmarks for success.
Following the panel, more than 40 employers who offer 1L diversity summer opportunities will meet with students to network and discuss employers' application processes. 
Posted October 31, 2016