When Barack Obama signed the Fair Sentencing Act of 2010, he eliminated a decades-old injustice: a 100-to-one disparity between crack and powder cocaine sentencing. But the act was not retroactive, which meant that three decades' worth of inmates convicted following the more draconian guidelines would continue to languish in prison.
Take James Stone. He has served 16 years of a mandatory life sentence for his part in a small-scale conspiracy to sell crack; even the judge thought the punishment was far too harsh. Under today's guidelines, Stone's nonviolent offense would likely result in an 12-year sentence—five years fewer than he's already served. A model prisoner who has developed vocational skills, mentored fellow inmates, and won a scholarship to seminary school, Stone represents the kind of prisoner who deserves a second look.
Recognizing that there are compelling reasons to reexamine sentences due to circumstances such as the crack cocaine sentencing disparity, the Department of Justice announced a new clemency initiative in April 2014. Qualified federal inmates who submit clemency petitions will receive special priority in a process that typically involves years of grinding bureaucracy.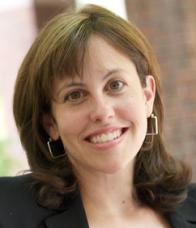 Segal Family Professor of Regulatory Law and Policy Rachel Barkow and Professor Mark Osler of the University of St. Thomas School of Law have taken full advantage of this development, which affects nonviolent offenders who have served at least 10 years of federal sentences that would likely be substantially lower if handed down today. Aware of the countdown toward the next presidency, Barkow and Osler launched a one-year pop-up law office in August 2015 solely to handle as many clemency petitions as possible.
The Clemency Resource Center (CRC) is housed within NYU Law's Center on the Administration of Criminal Law (CACL) and funded by the Open Society Foundations. CRC expands the preexisting clemency-related activities of CACL, of which Barkow is faculty director. Since 2013, CACL's Mercy Project has worked on clemency petitions, including James Stone's; those efforts have continued in combination with CRC's. Clemency Project 2014—a working group of lawyers and advocates created in response to the Justice Department's request for pro bono assistance with its clemency initiative—provided CRC with cases. The pop-up agreed to screen 500 of them, and proceeded to work on petitions for qualifying prisoners.
Video: Who deserves clemency?
In a 2014 Washington Post op-ed, Barkow and Osler wrote that recent presidents "have utterly failed to use their constitutional pardon power as a systemic check on federal laws and prosecutors that go too far."
As Barkow explains it, the main problems of the clemency process stem from two factors. The fact that the Justice Department prosecutes cases and then evaluates the clemency petitions of the prisoners they convicted, she says, indicates an inherent conflict of interest. Simultaneously, recent presidents have hesitated to use their clemency power ever since the grim story of Willie Horton, who committed a brutal rape after failing to return to prison from furlough, derailed the White House ambitions of Michael Dukakis in 1988.
Barkow supports a rational approach to the question of risk. "Unfortunately, criminal justice has become this area of zero risk," she says. "But if you lock people up for a long time, that is not risk free. They come out worse the longer they serve, so commutations can help reduce risk if they can help former prisoners reintegrate."
Video: Why clemency benefits outweigh the risks
Given the project's limited time horizon, everyone involved in the CRC heard the ticking clock. "We're taking an all-hands-on-deck approach; we're using whatever resources are at our disposal to get these cases filed as quickly as possible and with the most effective arguments we can," says Deborah Gramiccioni, CACL's executive director and a former federal criminal prosecutor. CRC's ranks have included its executive director, Erin Collins '06, who stepped down earlier this month as the pop-up nears its conclusion; five full-time attorneys; and one part-time attorney. CACL's student fellows have also contributed. To date, five CRC clients have received clemency. The center has also submitted summaries for approximately 170 cases to Clemency Project 2014 and filed more than 100 petitions, and intends to file about 60 more before the CRC wraps up in August.
Collins, who taught in NYU Law's Lawyering Program for three years and worked as an appellate public defender for five, calls the ambitious undertaking "a historic opportunity to give meaning to the president's pardon power by highlighting these severe injustices." Citing the many compelling personal narratives of the affected prisoners, she said, as the CRC began its work, "Hopefully these stories will make their way to the president, and some of these people will get out of prison. That's what gives me goose bumps. That's what makes me so excited about this project." 
Posted November 2, 2015
Updated July 11, 2016