Annemarie Hassett became the executive director of the NYU Law's Engelberg Center on Innovation Law and Policy on January 12, following a distinguished career in complex civil litigation, in particular intellectual property litigation.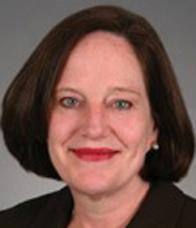 Hassett has been a litigator for more than 30 years, most recently as a senior partner at Goodwin Procter in its patent litigation practice.  She was also a partner at Kirkland and Ellis and a member of the firm's intellectual property litigation practice, and practiced at Fish & Neave. Hassett received her BS in chemistry from the State University of New York at Albany, MA in chemistry from Harvard University, and JD from Hastings College of the Law, University of California. She is currently second vice president and serves on the board of the New York Intellectual Property Law Association. 
Hassett joins the Engelberg Center at a time of growth; in the last five years the leadership of the center has grown from one faculty director to six co-directors. Recently, Engelberg launched IPNY, a series of public lectures from experts on contemporary IP and innovation law and policy issues. Hassett says her broad ambition at the center is to continue to enhance the conversation between academics, practitioners, government policymakers, and legislators about the changing contours of IP law in the 21stcentury. 
"We couldn't be more excited to have Anne as part of the center's leadership team," said Jason Schultz, a faculty co-director and professor of clinical law. "Her extensive expertise in patent litigation and leadership with the New York Intellectual Property Law Association are an ideal combination for connecting the center's teaching, research, and policy work to the students, lawyers, and scholars of the Engelberg community."
In addition to her executive leadership of the Engelberg Center, Hassett is also a research fellow at NYU School of Law who is exploring ways to diversify the innovation community. "There is no dispute that innovation works better when there's more diversity among those considering the problems and framing the questions," she said. "I would like to find ways to encourage and develop diversity in the innovation community, in particular increased representation from underserved communities."
Hassett has no regrets about leaving an equity partnership to join the Engelberg Center. "As a trial lawyer litigating a patent case you can't be involved in the deeper questions because your focus is on litigation strategy and the needs of your client," she says. "This is such a wonderful opportunity to be more involved in the bigger questions that affect IP law and innovation."
Posted January 28, 2015