The 16th Annual Takings Conference on November 22 explored the regulatory takings issue as it relates to land use and environmental regulation. Hosted by NYU Law and sponsored by four other law schools and 14 associations, it brought together a diverse group of leading scholars and experienced practitioners to discuss cutting-edge issues raised by recent decisions and pending court cases. 
Of note was the third panel of the conference, on "The Supreme Court's Interrupted Takings Jurisprudence." The Supreme Court decided three cases involving the takings clause in the last year: Arkansas Fish and Game Commission v. United States, Horne v. Department of Agriculture, and Koontz v. St. Johns Water Management District.  These decisions, the experts all agree, have only muddied the waters of takings jurisprudence. A panel including Vicki Been '83, Boxer Family Professor of Law and director of the Furman Center for Real Estate and Urban Policy; Richard Epstein, Lawrence A. Tisch Professor of Law; John Echeverria, Vermont Law School; and Thomas Merrill, Columbia Law School, tried to make some sense of Koontz and Horne. The general issues: what constitutes a taking, and if there has been a taking, what is the remedy?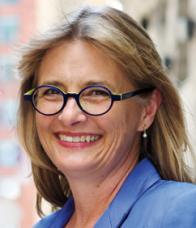 In Koontz, the Court considered a challenge to an environmental regulation that required property developers to offset damage to wetlands.  The Court applied the Nollan/Dolan test to find an unconstitutional exaction, but not a taking.  For Been, this ruling confuses substantive due process versus takings claims, confounds taxes and takings, and adds uncertainty to legislative conditions.  Even more directly, Echeverria said the Court simply "went off the rails."  
In Horne, the court held that a farmer who seeks to challenge a fine for violating an agricultural marketing order may do so in a federal district court, rather than only the Court of Federal Claims, without first paying the fine. Merrill noted that the Court's holding that the Agricultural and Marketing Act displaced the Tucker Act "doesn't make any sense at all."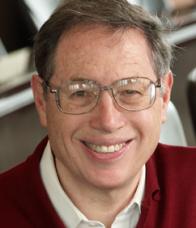 Regarding environmental regulations as in Koontz, Epstein began with a simple rule: private landowners have no general duty to mitigate environmental losses.  On the government's side, there is a tendency to overclaim through regulation by taking advantage of the fact that the conditions imposed are less onerous than the loss of the building permit.  The solution, to Epstein, is to put on the public budget the cost of the exaction to get honest valuations of social improvements.  Pay the owner the difference between the property's values with and without the constraint, and increase the size the pie.
Posted on December 19, 2013