From Wednesday, March 19 through Friday, March 21, the Dwight D. Opperman Institute of Judicial Administration (IJA) is hosting its 17th Annual NYU Workshop on Employment Law for Federal Judges.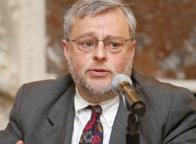 More than 50 federal judges from around the United States will come to NYU School of Law for an in-depth study of issues of current importance to the adjudication of labor and employment disputes in federal courts. The workshop teaching faculty consists of judges, lawyers who represent plaintiffs, and lawyers who represent defendants in labor and employment matters.
This workshop is designed and run by IJA's faculty co-director Samuel Estreicher, Dwight D. Opperman Professor of Law and also director of the NYU Center for Labor and Employment Law. He created this workshop in 1998.
Posted on March 19, 2014