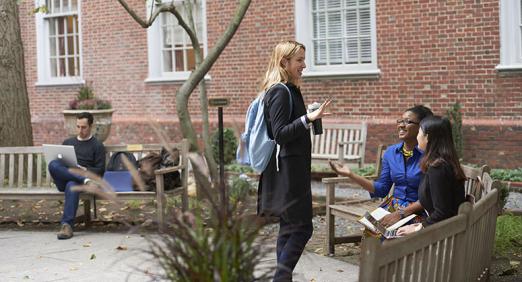 At NYU Law, students are encouraged to take advantage of all the Law School has to offer, from working directly with faculty on their research, to getting involved with our centers, to participating in clinics and student organizations. Here are some opportunities for those specifically interested in taxation:
Tax Policy Internship and Fellowship Program 
The Tax Policy Internship and Fellowship Program gives 3L JD/LLM in Taxation candidates a chance to spend six months as interns at the US Department of the Treasury or the Staff of the Joint Committee on Taxation during the summer and fall after the JD degree is awarded. They then complete the LLM in Taxation during the spring of the year following graduation.
Tax Law Review Scholarship
Tax Law Review Scholarship recipients serve as graduate editors of the Tax Law Review, the premier law school journal for tax policy scholarship in the United States. They receive half-tuition scholarships for the 3L year and the LLM semester. Students are urged to apply during their 2L year.
Graduate Tax Program
Envisioned in 1945 by then Dean Arthur Vanderbilt, the Graduate Tax Program has educated scores of tax professional and shaped the way tax law is taught across the country, meaning that students interested in studying the puzzles of the tax code will join a long legacy of distinguished alumni.
The LLM in Taxation is open to both lawyers trained in the United States and those with legal training in foreign countries. Students may concentrate in one of five areas: Business Taxation, Estate Planning, General Taxation, International Taxation, or Tax Policy. Both a full-time and part-time program are offered.
The Executive LLM in Tax uses a cutting-edge online video system to provide the opportunity to take many of the same courses and have the same high quality educational experiences as on-campus NYU Law tax students.