Randal Wilhite '14 has received a Peggy Browning Fellowship to fund his public interest labor law work this summer at the headquarters of the United Mine Workers of America (UMWA) in the Washington, D.C., area. He is among 71 law students selected from more than 500 applicants representing 139 law schools nationwide.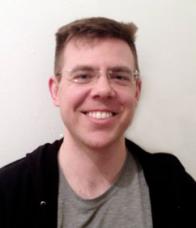 Wilhite's interest in labor law springs in part from his working-class roots; he is a first-generation college student. As an intern in Yale Law School's Veterans Legal Services Clinic last summer, Wilhite dealt with issues directly relevant to labor, including disability benefits and the problems of rape, sexual assault, and sexual harassment endured while serving in the armed forces. Currently a teaching assistant in the Lawyering Program, he is also involved with the Education Law and Policy Society and the Public Interest Mentoring Program. Wilhite earned a B.A. in philosophy magna cum laude from Cornell University.
The UMWA has been an aggressive pioneer in championing workers' rights, and takes credit for such milestones as the eight-hour workday, collective bargaining rights, health and retirement benefits, and mine safety and health protections. The focus of Wilhite's assignments will likely range from organizing, negotiations, and contract enforcement to internal union affairs and safety and health law.
"The UMWA is kind of an old-school, dogged, unapologetic union," said Wilhite, "so the work I'll be doing will, I hope, be in that spirit. Our workers are what make the country run, and at the least they deserve some respect and a good standard of living for their effort."
Posted on May 23, 2013