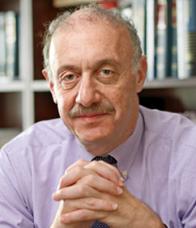 For the past several years I have had the opportunity to work with the research staff at the Federal Judicial Center in presentations I have given at gatherings of MDL judges. In preparation for an upcoming meeting on MDLs, I worked with Emery Lee, Senior Researcher with the FJC, in trying to identify trends in MDL cases and filings.
Earlier studies have identified a tremendous shift of the civil docket into the MDL courts, with figures approaching half of the seriously contested civil cases in federal courts being directed to MDLs.  In assessing the impact of MDLs on the administration of justice in federal courts, it is important to keep in mind that single MDL action, of which there are only a few thousand to date, can consist of thousands of individual cases.
The MDL panel keeps track of the MDL actions, but the data on case resolutions in the MDL are more difficult to come by. Very few of these actions are remanded to the transferor court for resolution. Instead they are resolved by settlement or dismissal in the MDL. We learned through our 2014 Fall Conference on consumer class actions that an enormous body of data exists that could shed light on the effects and efficiencies (or lack thereof) of the class action mechanism. Similarly, much data exists relating to MDLs. 
We are working with the FJC to get a better analytic handle on their internal data.  We hope to integrate our current work with the FJC on MDLs with our proposed project with the major vendors of administrative services for MDLs and class actions. We plan to gather data relating to claims made processes, payment percentages, attorney compensation, among other matters. 
The tables presented here reflect some initial attempts to look at the case composition of the MDLs and also of the distribution of cases across various categories of cases. What the tables show is that, despite the spread of MDLs across a variety of subject matters, the cases are concentrated in the mass tort category. Indeed, the tables confirm a working intuition that the MDLs have emerged as the main resolution center for mass injuries, product liability, and related accident cases (if the BP litigation is included in this category, the percentage of cases covered is overwhelming).
This is still very much work in progress. But it gives an indication of a major data project that the Center is hoping to launch shortly.