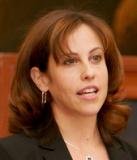 Faculty Director
Rachel Barkow is Faculty Director of the center. She is also Vice Dean and the Segal Family Professor of Regulatory Law and Policy at New York University School of Law. Barkow's scholarship focuses on applying the lessons and theory of administrative and constitutional law to the administration of criminal justice. She has written more than 20 articles, is a co-author on one of the country's leading criminal law casebooks, and is recognized as one of the country's leading experts on criminal law and policy. Barkow also serves as a Commissioner on the United States Sentencing Commission. 

Executive Director
Courtney Oliva is Executive Director of the center. Before joining NYU, Oliva served for several years as an Assistant United States Attorney in the District of New Jersey and as a Special Assistant Attorney General with the New York State Office of the Attorney General. In these capacities, Oliva investigated and prosecuted a variety of federal and state crimes, including violent crime and drug offenses, theft of government funds, endangerment, criminally negligent homicide, and grand larceny schemes designed to defraud the New York State Medicaid program. Prior to becoming a prosecutor, Oliva spent several years in private practice representing individual and corporate clients in government, regulatory, and internal investigations and securities litigation. She received her BA from Brown University and her law degree from the University of Chicago Law School.

Senior Fellows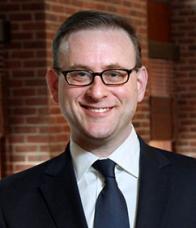 Michael Bosworth is a Senior Fellow at the center. Most recently, Bosworth served as deputy assistant to the president and deputy counsel to the president, where he oversaw domestic legal policy issues. Before his White House appointment, Bosworth worked as special counsel to FBI Director James Comey Jr. Prior to that, he was an assistant US attorney in the Southern District of New York, where he was co-chief of the Complex Frauds Unit. Earlier in his career, he served as a law clerk to three federal judges: Supreme Court Justice Stephen Breyer, Judge Robert Katzmann of the US Court of Appeals for the Second Circuit, and Judge Jed Rakoff in the Southern District of New York. He has received, among other honors, the National Association of Former US Attorneys' J. Michael Bradford Award, which is given annually to one outstanding assistant US attorney. Bosworth is a graduate of Princeton University and Yale Law School.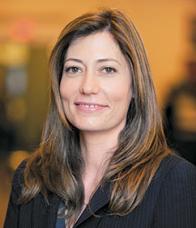 Anne Milgram is a Professor of Practice, Distinguished Scholar in Residence, and Senior Fellow at the center. Her work centers on reforming the criminal justice system through smart data, analytics, and technology.  From 2011-2015, as head of the Criminal Justice Initiative at the Laura and John Arnold Foundation, Milgram led the creation, development and national implementation of the Public Safety Assessment, a national pretrial risk assessment tool. The tool, in use across the United States, assists judges, police, and prosecutors in determining which criminal defendants pose a risk to public safety and should be detained prior to trial and which can be safely released. From 2007 to 2010, Milgram served as New Jersey's Attorney General, where she led the 9,000-person Department of Law & Public Safety. 

Distinguished Fellow
Tali Farhadian Weinstein is a Distinguished Senior Fellow at the center. She served in the United States Department of Justice from 2009 to 2017.  For the last six years, Tali was an Assistant United States Attorney in the Eastern District of New York, where she investigated and prosecuted federal crimes in nearly every area of the Office's practice, including violent crimes, narcotics trafficking, national security; and, in the last two years, public corruption.  Previously she served as Counsel to the Attorney General of the United States, advising AG Holder on a range of criminal law, immigration policy, and other issues, and working closely with senior officials at the White House and executive agencies. Tali began her legal career as a law clerk for the Honorable Justice Sandra Day O'Connor at the Supreme Court of the United States (October Term 2004 and October Term 2005), and for the Honorable Merrick B. Garland at the US Court of Appeals for the DC Circuit (2003-2004).  She has taught immigration law and policy at Columbia Law School and worked in private practice.  She is a graduate of Yale College, where she won the Alpheus Henry Snow Prize, and Yale Law School, where she was a recipient of the Paul and Daisy Soros Fellowship for New Americans. A Rhodes Scholar, she received her M.Phil in Oriental Studies (Modern Middle East Studies) from Oxford University. Tali serves on the Success Academy Charter Schools Board of Directors, the Board of Directors of UJA-Federation NY, the Council of the New York Public Library, and the Board of Advisors of the Center on Law and Security at NYU Law School.  Tali was born in Iran and lives in New York City.