Salmah Rizvi '16 and Sarahi Uribe '16 have both been named 2014 recipients of Paul & Daisy Soros Fellowships for New Americans. The fellowship program, founded in 1998, supports up to two years of graduate study in any advanced degree-granting program in the United States.
Though Rizvi and Uribe are first-year law students, both led impressive careers in public service prior to entering Law School. As a sophomore in college, Rizvi founded the non-profit Vision XChange, which organized fundraising events for humanitarian causes, such as fighting against child soldier recruitment and human trafficking.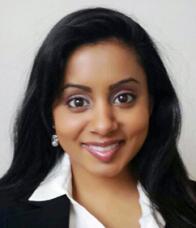 Following college, Rizvi worked for the Department of State and the National Security Agency (NSA)—all while completing a MS in Foreign Service from Georgetown University and mastering numerous foreign languages, including Urdu, Punjabi, Hindi, and Arabic. As a linguist and intelligence analyst, Rizvi was responsible for translation and reports that would often be included in the President's Daily Briefings.
In addition to this work, Rizvi headed a diversity initiative within the NSA itself. "I was able to work with leaders across the agency to educate our community on Islamic culture," Rizvi says, "Not only to enhance our missions, making our reporting more nuanced and accountable, but to also ensure that Muslim Americans were treated as assets, rather than threats, to our national security ."
Rizvi, who has a Pakistani father and a Guyanese mother, credits her mixed upbringing with her ability to build bridges across communities. She also emphasizes the important role of her Shia Muslim heritage in the development of her passion for human rights and justice. "There's this idea of resistance and standing up to oppression that's engraved in the Shia narrative, so through that I've always wanted to fight injustice," she says.
As a law student, Rizvi is interested in studying both civil rights and national security; in particular, she is interested in  building connections between the two fields. A 1L representative for the Women of Color Collective, Rizvi also takes leadership and mentorship very seriously and hopes, after working as a practicing lawyer, to eventually return to her home state of Maryland and become politically involved.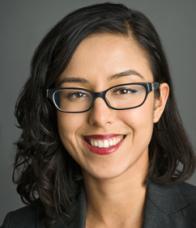 Working for immigrants' rights has been the motivating force behind Uribe's career, as well as her choice to come to the Law School. Uribe was born and raised in Los Angeles, but both of her parents were Mexican immigrants. "They immigrated to this country from rural Mexico seeking a better future and opportunities both for themselves and for the family they wanted to build," she says.
Although her parents did not initially have legal status in the country when they immigrated, her mother was eventually able to attain citizenship, and her father was able to regularize his status. However, when Uribe was in high school, her father was arrested and imprisoned, then deported back to Mexico.
"That was absolutely a turning point in my life. I felt an obligation to my family and my family's sacrifices," Uribe says. As an undergraduate at Yale, Uribe began to do work in activism in immigrants rights on campus, and even enrolled in Yale Law School's Immigrant Legal Services clinic. "My father passed away only a few weeks after I graduated, and that really cemented my commitment to the immigrant rights movement, and from then on, over the last six or seven years, I dedicated my career to that," Uribe says.
Following college, Uribe moved to Washington, DC, where she worked at the National Day Laborer Organizing Network, an organization that works to challenge mass deportation enforcement policies. As part of her work to educate the public about deportation policies, Uribe has testified before city councils, appeared on MSNBC, spoken at universities and law schools (including NYU Law), and has also published op-eds in the Guardian, the Washington Post, and the Nation.
Now, as a law student, Uribe continues to pursue her interest in immigration law, but also hopes to expand her studies to include other civil rights issues, particularly mass incarceration. "While doing this immigrant rights work, I realized that often immigration status is used as a proxy for racial discrimination, and that really opened my eyes to this broader problem in our country of mass incarceration and criminalization of people of color, and poor people especially," Uribe says.
During her 1L year, Uribe has continued to work as a consultant for NDLON, helping to organize a national meeting in Phoenix of over 100 organizers and attorneys to discuss issues of deportation and immigrant detainers. After law school, Uribe hopes to eventually continue her work in this area through government work. "I want to be a progressive Latina voice in local politics," Uribe says.
There have been a total of nine fellows, including Rizvi and Uribe, from NYU Law since the founding of the fellowship. Previous recipients have included Alba Morales '01; Chitra Aiyar '04; Anika Singh Lemar '04; Ming Hsu Chen LLM '05; Mitra Ebadolahi '08, LLM '12; Maribel Hernandez '10; Camilo Romero '12; and Cesar Francia '14.
Posted April 9, 2014