NYU@NUS—A Dual Master's Program for Global Business Lawyers
NYU School of Law and one of Asia's leading law schools, the National University of Singapore (NUS), offer an unparalleled legal education for students who want to become leaders in international business and gain a foothold in Asia. In one year, students earn two LL.M. degrees from these world-renowned institutions and qualify to sit the New York Bar exam while studying in three cities at the center of the global economy, Singapore, Shanghai and New York City.
Combining the rigorous training of an NYU Law LL.M., with NUS' expertise in Asian legal institutions and corporate law, NYU@NUS students develop skills that position them for careers at prominent law firms, governments, or NGOs in Asia.
Study in Three Capitals of International Finance and Commerce
Singapore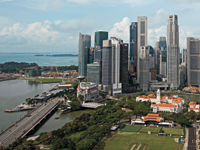 The academic year begins in Singapore, the gateway through which many multinational corporations enter Asian markets. In May, distinguished NYU Law professors travel to the NUS campus and teach the majority of the credits during the summer. Most students complete the NYU LL.M. in Global Business Law by the end of December. Students then can choose a specialization, such as Corporate & Financial Services Law or Intellectual Property & Technology Law, for their second LL.M. from NUS.
Shanghai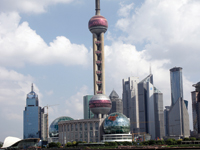 Beginning in January until May, students have the option to earn some credits towards their NUS LL.M. in Shanghai, a major center of commerce, trade and finance for mainland China's powerhouse economy. NUS Law faculty teach intensive classes in international business law at East China University of Political Science and Law.
New York City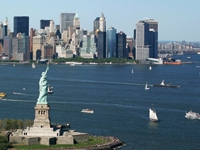 After completing both LL.M. degrees, new graduates have the opportunity to study at NYU's main campus in New York, America's financial and cultural capital and a great international city, home to both Wall Street and the United Nations. NYU Law faculty teach an intensive, 100-hour seminar about legal institutions, thought, and practice in the United States, which concludes in time to sit the New York Bar exam in July. Alternatively, graduates may choose to pursue a certificate program in law and business offered in conjunction with the NYU Stern School of Business.
Become a 21st Century Deal-Maker