Our Faculty
The Law School's faculty includes experts in corporate law and governance, bankruptcy, securities regulation, law and economics, to name a few.  Corporation Law students also take classes with members of our taxation faculty, with adjunct professors who have significant professional and practical experience to solving business problems, as well as the faculty of the Stern School of Business. 
Faculty Co-Director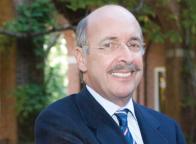 Nusbaum Professor of Law and Business

Director, Pollack Center for Law and Business
William Allen moved to New York University School of Law in 1997, following twelve years as Chancellor of the Court of Chancery of the State of Delaware, widely considered the leading trial court in the US for questions of business and corporation law. At NYU, Allen serves on both the Law School faculty and as Clinical Professor of Business in the Finance Department of the Stern School of Business. He founded NYU's Pollack Center for Law & Business to serve as a bridge between the students and faculty of the Law School and the Stern School. The author of various articles on corporate law and corporate governance, Allen teaches Corporation Law, Corporate Governance, Law and Business of Corporate Transactions, and Mergers and Acquisitions. He also organizes a seminar series on Law and Finance at the Stern School in the Spring. Through the Pollack Center for Law & Business, Allen originated the Advanced Professional Certificate in Law and Business, a summer program to enable law students to get graduate level training in business; organizes a speaker series in which senior business and legal professionals come to campus, and, jointly with the University of Pennsylvania, organizes an annual academic conference on topics in Law & Finance. Biography continued...
Faculty Co-Director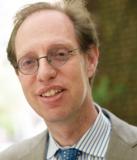 George T. Lowy Professor of Law
Marcel Kahan's main areas of teaching and research are hedge funds, shareholder voting, corporate governance, mergers and acquisitions, and bondholder rights. He has written more than 60 articles for law reviews, finance journals, and professional publications. Professor Kahan has received the Merton Miller Prize for the best paper submitted to the Journal of Business and the De Brauw Blackstone Westbroek Prize for the best paper in the ECGI Law Working Paper series. In addition, the Corporate Practice Commentator has selected over 20 of his articles as among the best corporate and securities articles. Professor Kahan has been a visiting professor at Harvard Law School, Columbia Law School, and Hebrew University. He is a member of the American Academy of Arts and Sciences and a Fellow at the European Corporate Governance Institute. Biography continued...