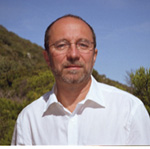 Welcome to all of our faculty, students, and visitors!
In support of NYU School of Law's outstanding legal scholarship and lawyer training, the Law Library is dedicated to acquiring and preserving a comprehensive collection of resources in all formats, providing the most highly competent assistance to use information resources, and maintaining a welcoming, comfortable facility. Our library offers services which exceed the expectations of users by its leadership in the innovative use of technology and the continuing development of its staff.
With all these in mind, the Law Library is poised to begin another academic year. Our main commitment is to support faculty and student research in a functional, user-friendly, and state of the art environment. NYU Law Library has highly trained research librarians always ready to provide high-caliber service.
Our collections have historically been regarded as among the deepest research collections not only in the country but also in the world. We make every effort to continue in this tradition, keeping pace with the ever-changing nature of legal and interdisciplinary research.
In order to maintain our position of predominance in the global legal academic field, we are committed to staying on the forefront of technological change, as the ways in which people conduct research evolve continuously. What an exciting time to attend law school and prepare to enter the legal profession!
Please feel free to contact me if you have any questions concerning library services.
Best wishes for a happy and productive academic year!
Radu D. Popa
Director of the Law Library & Assistant Dean for Library Services
(212) 998-6320
radu.popa@nyu.edu