Tongdong Bai

Global Professor of Law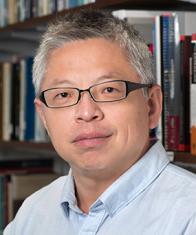 Dr. Tongdong Bai is a full professor and the Dongfang Chair Professor at the School of Philosophy at Fudan University in China.  He held a bachelor degree in nuclear physics and a master degree in the philosophy of science from Peking University, and obtained his doctoral degree in philosophy from Boston University.  He was a tenured associate professor at Xavier University in Cincinnati before he moved to Fudan.  He was the first and so far the only tenured philosophy teacher from the U.S. who has returned to China as a full-time faculty member.  In the year of 2016-2017, he is a Fulbright Scholar and a Berggruen Fellow at Harvard's Edmond J. Safra Center for Ethics.  His research interests include Chinese philosophy and political philosophy, especially the comparative and contemporary relevance of traditional Chinese political philosophy.  He has published many articles in some prestigious journals in these areas, and has a book out in Chinese by the Peking University Press, A New Mission of an Old State: The Comparative and Contemporary Relevance of Classical Confucian Political Philosophy.  He has worked on the English and much revised version of this book, with the tentative title In Defense of Inequality: Confucian Alternatives to Liberal Democratic Order.  He has also published a book in English, an introduction to traditional Chinese political philosophy that is presented from a comparative perspective, showing its contemporary relevance (China: The Political Philosophy of the Middle Kingdom, Zed Books).  At Fudan, he launched an MA, Visiting Student, and Auditing program in Chinese philosophy with courses taught in English that is intended to promote the studies of Chinese philosophy in the world, and is targeted at students who wish to learn Chinese philosophy, but whose Chinese is not good enough yet for them to do so in Chinese.  Six years since its establishment, the program has proven to be the most successful program of its kind in China.  He delivers lectures, in Chinese and English, in different venues, and is also involved in other social activities and organizations, all of which aim to promote new political norms that are informed and inspired by traditional Chinese philosophy and comparative political philosophy. Dr. Bai can be reached at: baitongdong@gmail.com. 
Peter Corne

Global Adjunct Professor of Law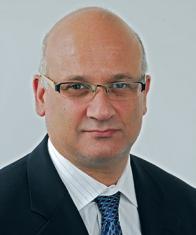 Qualified to practice in England & Wales, Hong Kong and Australia, Peter leads Dorsey & Whitney's mainland China offices from his base in Shanghai. Peter is also Co-Head of the firm's U.S.-China Practice Group and the Firm's Clean Technology Practice Group.
Peter has practiced in Shanghai since early 1996. For much of that time his focus was on corporate and regulatory practice, but his practice focus has gradually shifted to dispute regulation since 2010.
Peter is on the panel of the Shanghai International Arbitration Commission (SHIAC), and was presiding arbitrator over the first arbitration held within the Arbitration Court established by SHIAC within the Shanghai Free Trade Zone (FTZ). Peter also had a hand in the drafting and the translation of SHIAC's Arbitration Rules, the most forward-looking arbitration rules in China's history. Peter is also on the panel of China's first professional commercial mediation body, the Shanghai Commercial Mediation Centre (SCMC). Peter helped to resolve the first mediated dispute between two foreign companies in the FTZ in 2015. He has also been instrumental in helping SCMC become affiliated with the US-based world renowned dispute resolution institute, JAMS ADR.
Peter is a pioneer in the area of anti-trust in China and participated, in his role as long-term head of the Legal Working Group of the European Chamber of Commerce in China, in the drafting of and commentary upon China's Anti-Trust Law and associated legislation. Peter has developed a robust clean energy and sustainability practice in China and is well known within Shanghai's cleantech community. Co-head of Dorsey & Whitney's global cleantech group, Peter is vice- chair (and former chair) of the Energy Working Group of the European Chamber of Commerce in China.
He is, in addition, a noted authority on PRC administrative law and the foreign investment process, having authored a critically acclaimed book on the subject and numerous academic publications.
Stephen Harder

Global Adjunct Professor of Law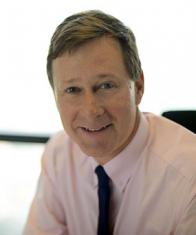 Stephen Harder is an international lawyer, currently based in Shanghai. He has been a partner at Clifford Chance LLP, a leading global law firm with headquarters in London since 1995, and he has been the managing partner of the firm's mainland China practice since 2002. Harder's recent practice focused on cross border transactions relating to China, including financings in Africa, South America, and Russia. During his career, Harder has been based in New York, Brussels, Warsaw, Moscow, Hong Kong, Shanghai, and Beijing. When based in Europe in the early 1990s, he was a legal counsel for the Russian and Polish mass privatization program, as well as counsel to the Polish government in its "London Club" sovereign debt negotiations. Harder wrote in the International Financial Law Review on "China's Sovereign Wealth Fund: The Need for Caution" and spoke in recent years at US law and business schools on "China in the Balance: Needed Reforms, Vested Interests and the Choices Facing China's Leaders." He also published in the Annals of the American Academy of Political and Social Sciences on "Political Finance in the Liberal Republic." He is a native of Boston and a resident of Rockport, Maine.