Class of 2019

Tovah Ackerman
Tovah Ackerman grew up in Eden Prairie, Minnesota and attended Amherst College, where she became interested in criminal justice and interned for the New England Innocence Project. After college, Tovah worked at the Federal Public Defender's Office in Manhattan, then returned to school to get her MPhil in Criminology at the University of Cambridge on a Gates Cambridge Fellowship. Tovah then received her M.A. in Rhetoric as a Regents Scholar at the University of California, Berkeley, focusing on the public discourse surrounding crime and punishment in the United States. Before coming to NYU, she worked as an investigator for the Habeas Corpus Resource Center, a death penalty appeals organization in San Francisco, where she conducted both trial and penalty phase investigation for California state capital habeas corpus proceedings.
After law school, Tovah plans to continue her work in prisons, fighting to reduce sentences, provide legal and educational services, and improve conditions of confinement for incarcerated men and women.

Patrick Angulo
Patrick Angulo is from Atlanta, Georgia. He graduated from the University of Notre Dame majoring in Political Science and International Peace Studies. He participated on the Notre Dame Debate Team and studied abroad in Santiago, Chile. While at Notre Dame, he was involved in numerous service programs through the University's Center for Social Concerns. These programs included teaching in classrooms in communities throughout the United States and in Chile. After graduating from Notre Dame, Patrick joined Teach for America and taught in Alamogordo, New Mexico. In Alamogordo, he taught middle school special education and coached the 7th grade basketball team. After completing Teach for America, Patrick moved to Boston and worked as an English Language Learners Specialist at KIPP Academy Boston. He also taught English for adults during evening classes, and founded the KIPP Academy's Debate Team. While in Boston, Patrick also served as a Citizenship Intern at the Irish International Immigrant Center, a nonprofit that supports clients from low-income communities as they prepare for naturalization. As an attorney, Patrick hopes to continue serving similar communities including children and immigrants. 

Keith Barry
Keith is passionate about providing legal services to forgotten people. This passion was ingrained in him while growing up in a low-income household and working as a laborer in the Teamsters Union. While working in the union Keith saw that working people were being left behind and had to face daily injustices purely because of their class. This solidified his belief that he had a personal and moral duty to advocate for such people.
As an undergraduate at Brandeis University, Keith was dedicated to college debate and along with his partner became the most successful debate partnership in university history. During these years he also worked at the Brandeis Innocence Project doing research on cases of possible wrongful conviction. Following graduation Keith was the campaign manager of a legislative race in New York where he successfully organized an underserved community to advocate for political and social change. Following that race Keith transitioned to the education sector where he has been assisting US schools in developing models of sustainable international education and teaching debate to students from around the world.

Mariela Cisneros-Carmona
Filomen M. D'Agostino Scholar for Women And Children
Mariela Cisneros received a cum laude diploma from the University of California, Berkeley in 2014 where she studied Political Science and minored in French. The daughter of Mexican immigrants, she grew acutely aware of the need to represent vulnerable communities, particularly immigrant women and children. During college, she worked for a small immigration firm in Oakland, CA. There, while meeting with asylum seekers and victims of violent crime, she had her first experience with the complexities and shortcomings of the U.S. immigration system. This frustration eventually led her to the White House where she interned for the Domestic Policy Council, Office of Immigration Policy under President Obama. She was entrusted with the task of helping the President further his vision for a more just immigration system amid growing national anti-immigrant sentiment and institutional constraints. She spent the last year in Turkey as an English Teaching Assistant through the Fulbright program. Her contact with a mixture of Turkish, Syrian, and Yemini students broadened her scope of understanding of immigration issues from a domestic to an international scale. She has come to realize the grave importance of upholding refugees' rights no matter the context. After NYU, Mariela hopes to continue serving immigrant communities throughout the U.S. She will push for comprehensive policy changes to fix our broken system. She fundamentally believes that our collective history as immigrants is the most important aspect of our identity as a nation. She is a native of Salem, Oregon and a Gates Millennium Scholar.

Sean Eagan
Sinsheimer Service Scholar
Sean joins the NYU law student body after three years working in direct social services as a wrap care coordinator. In this role, Sean served the ten highest need students at a Washington, DC middle school, guiding them and their families through wraparound, an intensive case management and care planning process. Using a "families know best" approach, Sean worked with a variety of DC agencies, systems and mental health providers to ensure that children and their families received appropriate interventions, made progress toward their life goals, and avoided further sanctions from school, juvenile justice, and child welfare systems. Sean was first inspired to pursue a career in direct service while serving as a City Year AmeriCorps member. Working at the same school he would later serve in as a wrap care coordinator, Sean worked as a teacher's assistant during the school day, a mentor during lunch time, and a tutor afterschool. Prior to joining City Year, Sean earned his B.A. in Political Science and Economics, magna cum laude, from the University of Massachusetts. As an attorney, Sean will continue in a direct service role, working for clients who need but cannot afford representation in civil legal matters. Through this work, he will continue to fight for his country's poorest citizens, ensuring their voices are heard and their needs are met. Sean hopes to one day take these experiences into the policy arena, advocating for a broader social safety net that is created by and responsive to the citizens it seeks to protect.

Molly Griffard
Starr Foundation Scholar
Molly Griffard was born and raised in Saint Louis, Missouri. She got her start as an activist and organizer as a teenager by volunteering on campaigns to stop the use of the death penalty in Missouri. In 2009, she graduated from Macalester College, where she majored in Political Science. As an undergraduate, she spent many hours outside of the classroom campaigning for progressive candidates and causes like voting rights for students and low income people and higher education affordability and access. Most recently, Molly worked at the ACLU as a State Advocacy Strategist on the LGBT-focused Out for Freedom Campaign. In this role, she worked on legislative, ballot, and public education campaigns to advance policies including marriage equality and LGBT-nondiscrimination, while fighting back against anti-LGBT measures. Prior to joining the ACLU's Out for Freedom Campaign, Molly worked on numerous LGBT state campaigns, including the 2012 ballot campaign in Maine and legislative campaigns in Washington, Rhode Island, New Jersey, and Utah. Molly looks forward to gaining advocacy skills and a deeper understanding of the legal system to put to use for social change.

Emily Harris
Lindemann Family Public Service Scholar
Emily is passionate about expanding access to holistic public defense and improving outcomes and the quality of representation for people and families ensnared by the criminal justice system. Emily is driven by her belief that no person or community should be defined by their contact with the criminal justice system, and her desire to eliminate the enmeshed (or "collateral") consequences of criminal convictions.

At NYU, Emily fought to reunite mothers separated from their children by the Administration of Children's Services through the Family Defense Clinic. Through her role as Co-President of the Washington Square Legal Services Bail Fund, NYU Law's student-run bail fund, and as part of the Fair Defense Project's Bail Reform committee, she also worked to push for changes to New York's bail system. Emily also served as a staff editor for the Review of Law and Social Change.

During her summers, Emily interned with the Lutheran Social Services' Immigration Legal Assistance Program and The Bronx Defender's Criminal Defense Practice.

Prior to joining the NYU Law class of 2019, Emily worked with community groups seeking to end gun violence as a Paralegal in the Community Justice Unit of the Legal Aid Society of New York. She has also served as a Policy Analyst for the Council of State Governments Justice Center where she worked with courts and judges to improve mental health courts and pretrial policies nationwide. Emily has also worked to advance holistic defense with public defender offices across the country through the Community-Oriented Defender Network while at the Brennan Center for Justice and with the National Legal Aid and Defender Association. Emily graduated manga cum laude from the Gallatin School of Individualized Study at New York University with a B.A. in Religious and Political Philosophy with a focus on Welfare State Politics.

After law school Emily hopes to work as a public defender and continue working with people and communities to fight against the systemic injustice of the criminal justice system and to end the "collateral consequences" of criminal convictions.

Nia Holston
Nia is originally from Philadelphia, PA. She graduated from Yale in 2014, earning a BA in Political Science and African American Studies, with distinction in both majors. She spent much of her time in college involved in the black community, serving as the Political Action Chair for the Black Student Alliance, and a board member for the Black Solidarity Conference. She also served as Democratic Co-Chair for New Haven's Ward 1 community, helping to organize local political campaigns and serving as one of the youngest delegates to the 2012 Democratic National Convention. Nia is most passionate about using collective power to organize and advocate against mass incarceration, particularly as it impacts various and intersecting forms of oppression. Following her college graduation, she spent two years at the Equal Justice Initiative in Montgomery, AL, where she helped to manage intake protocols and practices, supported clients returning from prison, investigated abusive conditions at Alabama prisons and jails, and assisted with community outreach and research for EJI's Race and Poverty Project. Although Nia believes, as Coretta Scott King said, that "struggle is a never ending process," she remains steadfast, and wholly committed to that struggle. 

Paul Leroux
Andrew W. Mellon Scholar
Paul Leroux grew up in Bakersfield, Vermont. He holds an honors degree in Social Studies from Harvard University, where he wrote his thesis on how mayors relate to the federal government. In college, he directed programs that provide civics lessons to youth, and taught essentials of government in schools and summer camps throughout Greater Boston. Paul also served on the Harvard University Institute of Politics Student Advisory Committee, advised first-year students as a Peer Advising Fellow, and worked for three years at the Widener Library Circulation Desk.

Paul came to NYU from the U.S. Conference of Mayors in Washington, D.C., where he served as Program Director. In this role, Paul helped mayors interact with each other and the federal government in order to address city needs. Among other projects, Paul managed the Conference's multi-year collaborations in the U.S. Manufacturing Innovation Fund and the Menino Survey of Mayors, helped develop the "Invest and Protect" agenda for the 2016 Presidential Election, and supported Flint Mayor Karen Weaver in her efforts to get relief for her city in its ongoing water contamination crisis. He also handled a broad international portfolio, ensuring U.S. mayors' representation on the world stage.

At NYU, Paul serves as a Staff Editor of the Review of Law and Social Change and participates in the New York State Office of the Attorney General's Social Justice Externship. During his 1L summer, Paul interned in the Legal Counsel Division of the New York City Law Department. After law school, he hopes to return to the intersection of national and local government in order to restore marginalized constituents' faith in the political process and help city leaders secure resources for their communities.

Grace Li
Doris C. and Alan J. Freedman Scholar
Grace was born in Beijing, China and grew up in Media, Pennsylvania. In 2014, she graduated from Princeton University, where she studied in the Woodrow Wilson School of Public and International Affairs and the Program in Finance. At Princeton, she volunteered as a tutor and student leader in the Petey Greene Program, an organization that provides supplemental academic support for incarcerated students. Her experience working in prisons and with incarcerated individuals in central New Jersey led her to co-found and lead Students for Prison Education and Reform (SPEAR), a student group whose projects have included public education events about solitary confinement and an ongoing campaign calling on Princeton University to stop considering prospective students' criminal histories in their applications for undergraduate admission. After graduation, Grace worked to expand Petey Greene Program to New York City as a Charles W. Puttkammer '58 Reentry Fellow. She created and ran programs bringing university students to tutor high school equivalency and adult basic education students in federal jails in New York City as well as high school students on Rikers Island. During her second year with the fellowship, she worked in monitoring and evaluation for Petey Greene. She intends to use her legal training to work as a public defender or to work to empower confined people through rights litigation.

Ryan Mendías
Ryan was born and raised in the South Bay of Los Angeles but relocated to the East Coast for college. He graduated cum laude and Phi Beta Kappa from Yale University with distinction in the Women's, Gender, and Sexuality Studies and American Studies majors. Ryan was a leader in several LGBTQ student groups and an active member of the feminist, Latino, and Jewish communities on campus. Before law school, Ryan worked as a paralegal in the Public Policy Litigation and Law department of Planned Parenthood Federation of America. At PPFA, Ryan aided attorneys engaged in reproductive rights litigation in state and federal courts across the country. Ryan also advocates for reproductive freedom through his volunteer work as an intake case manager with the New York Abortion Access Fund, where he secures financial assistance for low-income people seeking safe and legal abortion care.
At NYU, Ryan is a student advocate in the Advanced Immigrant Rights Clinic and a board member of the Review of Law and Social Change. He was co-president of If/When/How: Lawyering for Reproductive Justice, worked as a research assistant for the Reproductive Justice Clinic, and spent a semester interning at the ACLU's Reproductive Freedom Project.
Ryan spent his first summer at The Bronx Defenders Civil Action Practice assisting in the representation of tenants in Bronx housing court. He spent his second summer at Brooklyn Defender Services Family Defense Practice representing parents in child welfare proceedings.

Sharmeen Morrison
William and Mary Sterling Scholar
Sharmeen is pursuing client-centered environmental justice litigation. Prior to law school, she was a paralegal on the litigation team of the Natural Resources Defense Council. There, she worked on cases addressing issues ranging from toxic chemical regulation to marine mammal protection. She spent her first summer at the United States Department of Justice, Environment and Natural Resources Division, where she helped with Clean Air Act and Clean Water Act enforcement cases. For her second summer, she joined Earthjustice's Northern Rockies Office in Bozeman, Montana, where she worked on several species conservation cases and challenges to mining in wilderness areas. She also contributed to a suit against the Interior Department for its lifting of the moratorium on the federal coal leasing program.
Sharmeen serves as the Diversity and Membership Editor on the New York University Law Review. She is a native of the San Francisco Bay Area, and holds her bachelor's degree in Sociology from the University of California, Berkeley.
 

Jason Pedraza
Filomen M. D'Agostino Scholar for Women and Children
Jason believes that education can disrupt inequality because of his family's experience. His grandmother was born in Puerto Rico during the Great Depression and never received an education. Her illiteracy subjected her to a life of unremitting challenges and poverty. In search of a better life, she came to the States, settling in urban, northeast New Jersey with her only daughter. Jason's grandmother constantly emphasized the importance of education, and despite long odds, his mother became the first college graduate of the family. Jason's mother and grandmother raised him and inspired his commitment to education. He earned his bachelor's in political science from Princeton University in 2011 and master's in higher education from Teachers College, Columbia University in 2016.
Throughout his career, Jason has worked to expand the educational opportunities of disadvantaged children and families. Before attending NYU Law, he worked and volunteered at various education organizations and nonprofits, including the North Star Academy, the Princeton-Blairstown Center, Say Yes to Education, and Teachers College. The summer before 1L, Jason was selected as a Sponsors for Educational Opportunity Law Fellow and worked at Kirkland & Ellis LLP, where he focused on education and civil rights pro bono matters. During the summer and fall of 2017, Jason interned at Advocates for Children of New York, protecting the educational rights of low-income children. In the spring of 2018, through a clinic hosted by the Center for Public Research and Leadership at Columbia Law, Jason worked as a consultant for the New York State Education Department on an initiative to improve school integration across the state. During the summer of 2018, Jason interned at Northeast New Jersey Legal Services as a Deborah T. Poritz Public Interest Legal Fellow, representing low-income clients in the same area where his mother and grandmother first lived in New Jersey.
Jason genuinely believes that education can disrupt inequality, and after law school, he will continue to fight for equal educational opportunities for disadvantaged children and families.
Aubrey Rose
Filomen M. D'Agostino Scholar for Women and Children
Aubrey Rose is committed to holistic public defense work, specifically working with parents targeted by the child welfare system.
At NYU Law, Aubrey spent her first summer working at Still She Rises, a new holistic office defending mothers in North Tulsa. During her second year, Aubrey represented parents in Brooklyn Family Court as an advocate in the Family Defense Clinic. Aubrey continued this work as a summer legal intern with The Bronx Defender's Family Defense Practice. As a research assistant, Aubrey has conducted academic research on child abuse and neglect registries and their wide-ranging employment and economic consequences. Aubrey is currently an advocate in the Juvenile Defender Clinic.
Prior to law school, Aubrey worked as a mitigation specialist for individuals facing the death penalty in rural parishes in Louisiana. In this position, Aubrey led investigations and worked closely with witnesses and family members to prepare for the sentencing phase of capital trials. In particular, Aubrey wrote social histories focused on how institutions failed and conspired against clients, including lack of mental health care, social assistance, housing, and institutional racism. Aubrey also worked as an investigative fellow at the D.C. Public Defender Service, where she conducted fact investigations in adult felony and juvenile cases. Aubrey graduated from American University with a B.A. in Law & Society.

Molly Rugg
Filomen M. D'Agostino Scholar for Civil Rights, Civil Liberties, and/or Criminal Justice
Molly is interested in issues of racial and socioeconomic justice, and hopes to use her law degree to serve people who are experiencing housing instability due to contact with the criminal justice system. Through her 2L summer internship with the Civil Defense Practice at the Neighborhood Defender Service of Harlem, she provided direct civil legal services to clients experiencing collateral consequences of arrests and convictions, including issues around housing, employment, and public benefits. She spent her 1L summer working with the Tenants' Rights Unit at the New York Legal Assistance Group (NYLAG), which provides free legal representation to low-income tenants in order to prevent homelessness and preserve safe and affordable housing. During her time in law school, Molly has also been a student advocate in NYU's Civil Rights Clinic, interned with Brooklyn Defender Services, taught a course in legal research and writing for incarcerated women, and served on the board of OUTLaw.
Prior to joining the Root-Tilden-Kern community, Molly worked for three years as a paralegal with the Voting Rights Project of the American Civil Liberties Union (ACLU). In that capacity, she was part of an active impact litigation team that brought voting rights cases across the country. She was the trial paralegal for Missouri NAACP v. Ferguson-Florissant School District, a challenge to the district's at-large system for electing school board members, which diluted the voting strength of the Black community. Molly also played a key role in unionizing the ACLU's New York-based paralegals. Previously, she was a paralegal for Children's Rights, a national nonprofit organization that reforms failing child welfare systems through class actions on behalf of children in state care.
Molly has a bachelor's degree in psychology from Yale University. She grew up in Burlington, Vermont and now lives in Brooklyn.

Nora Searle
Filomen M. D'Agostino Scholar for Civil Rights, Civil Liberties, and/or Criminal Justice
Nora graduated from Barnard College in 2012. From 2012 to 2014 Nora worked as a paralegal with the Federal Defenders of New York in the Eastern District, assisting attorneys at all stages of federal criminal cases. In 2014, she returned to Berkeley, California, her hometown, to work as a litigation assistant with the Prison Law Office, assisting with its lawsuits against the state of California over prison conditions including medical care, mental health care, physical disabilities, and developmental disabilities. She spent her first summer of law school working at the East Bay Community Law Center's Clean Slate Practice, focusing on post-conviction relief, barriers to employment due to contact with the criminal legal system, and traffic court debt. During her second year of law school, Nora participated in NYU's Immigrant Rights Clinic, engaging in deportation defense of a detained individual in removal proceedings, working with a community organization on publicizing stories of people directly impacted by prolonged detention, and working on FOIA litigation against the Department of Homeland Security and other government agencies. During her second-year summer, Nora worked with the Office of the Alameda County Public Defender, assisting with the representation of clients with criminal cases as well as immigrant clients in removal proceedings.

Rachel Sommer
Sullivan & Cromwell Scholar
Originally from Lancaster, Pennsylvania, Rachel graduated from Middlebury College with a degree in international studies. Rachel also earned a Master of Divinity from Yale Divinity School. Before law school, Rachel worked as a non-profit communications director and freelance communications consultant.
Rachel plans to spend her career as a public interest lawyer working on community-based civil rights litigation. During her 2L summer, she served as a Summer Associate at Emery Celli Brinckerhoff & Abady LLP, a civil rights litigation boutique based in New York. She spent her 1L summer at the Public Interest Law Center of Philadelphia, which uses high-impact legal strategies to advance the civil, social, and economic rights of Philadelphia communities. After graduating, Rachel will clerk for Judge Eduardo C. Robreno of the U.S. District Court for the Eastern District of Pennsylvania. Rachel is an Executive Editor of the New York University Law Review.
Carmen Tellez
Coben Scholar
Carmen grew up in Northern California and graduated from Occidental College in 2014 with a degree in Politics and a minor in Urban and Environmental Policy. Carmen is committed to working in the field of juvenile justice. Carmen led Occidental's branch of Women and Youth Supporting Each Other (WYSE), a curriculum-based mentoring program for middle school girls. After graduating, she worked as a JusticeCorps Graduate Fellow in Los Angeles where she led family law workshops for self-represented litigants. At NYU, Carmen is an events co-chair for If-When-How: Lawyering for Reproductive Justice and has represented students in suspension hearings through the Suspension Representation Project. She interned at Youth Represent during the summer following her first year of law school and is enrolled in NYU's Family Defense Clinic. Carmen's career goals have been profoundly shaped by her study of community lawyering and she hopes to use her law degree to provide client-centered and collaborative representation to justice-involved youth. 

Kayla Vinson
Andrew W. Mellon Scholar
A native of Atlanta, GA, Kayla graduated from Yale University with a B.A. in Sociology and African American Studies, and then earned her M.S.Ed in Secondary Education at the University of Pennsylvania in 2012 as a Woodrow Wilson Foundation Inspiring Teacher of Color.
Kayla taught high school students who were over-age and under-credited, and middle school students at the Harlem Children's Zone. As an educator, Kayla saw the role that existing institutions play in reinforcing and reproducing inequalities that shape outcomes for children. This led to her desire to reposition herself within K-12 education in order to reimagine public education and institutional strategies to disrupt racial inequalities.
Kayla is now pursuing a joint JD/MPA at New York University School of Law and Princeton University's Woodrow Wilson School. At NYU, she is a Past Chair of BALSA, a Student Fellow for the Center for Diversity, Inclusion, and Belonging, and a Staff Editor for the Moot Court Board. She has interned with Business and Professional People in the Public Interest

Shaina Watrous
Filomen M. D'Agostino Scholar for Civil Rights, Civil Liberties, and/or Criminal Justice
Shaina Watrous graduated with honors from Princeton University in 2014 with a degree in public policy and certificates in African American Studies and South Asian Studies. Her independent undergraduate work centered around poverty policy and incarceration, focusing on abusive prison conditions and the impact of incarceration on poor urban communities. Prior to attending college, Shaina participated in Princeton's inaugural Bridge Year Program, through which she spent a year living in Varanasi, India. In Varanasi, she worked with Guria, a grassroots organization of attorneys and activists who combat sex trafficking through education initiatives, rescue operations, and legal interventions. She later returned to India to direct Specks of Dust, a documentary film about Guria's work. At Princeton, Shaina spent all four years of college tutoring men and women in New Jersey prisons through the Petey Greene Program. She was a co-founder of Students for Prison Education and Reform (SPEAR), which engages the Princeton community in conversations about the criminal justice system through on-campus events and campaigns. Shaina has worked both with Legal Services of New Jersey and the National Legal Aid & Defender Association. Most recently, she established the Petey Greene Program's Washington, DC and Maryland office, and ran the program there for two years.

Jane Wang Williams
WilmerHale Scholar
Jane joined the NYU community after two years as a mitigation specialist and investigator for the Louisiana Capital Assistance Center (LCAC) in New Orleans, LA. At LCAC, Jane conducted investigations around the state of Louisiana in defense of indigent individuals charged with murder and threatened with the death penalty. In her 1L summer, Jane returned to New Orleans as a summer law clerk at the Orleans Public Defenders, and in her 2L summer, Jane worked for the Colorado State Public Defender at the Glenwood Springs, CO office. Jane handled her own caseload, including all aspects of a two-day misdemeanor jury trial. During her 2L year, Jane participated in the Immigrant Rights Clinic, representing a client with criminal convictions seeking asylum.
Prior to LCAC, Jane worked as the Programs Fellow at the national office of the American Constitution Society in Washington, DC. Jane graduated from Harvard College in 2013 with a concentration in Philosophy and a secondary in African-American Studies. During her summers in college, Jane worked at the Phillips Brooks House Association's Mission Hill Summer Program, a community-based educational summer day camp. Between high school and college, Jane taught English in China and worked as Legal Assistant to the Chair of the Legal Redress Committee of the North Carolina NAACP. Jane is a proud native of Chapel Hill, NC and looks forward to working as a public defender.

Christina Wright
Jacobson Public Service Scholar for Women, Children, and Families
Christina was born and raised in New Orleans, Louisiana. After Hurricane Katrina ravaged her hometown, Christina developed an intimate understanding of complex societal differences and the underlying systemic inequalities that afflict marginalized communities. While studying at the University of Texas at Austin, Christina participated in numerous programs that focused on addressing inequalities in a national and global context. As a junior at the University of Texas at Austin, Christina studied abroad in Ghana and worked with a local nonprofit to provide sessions for Ghanaian women that addressed leadership development and women empowerment. She also participated in the Bill Archer Fellowship Program, through which she interned with the U.S. Senate Committee on Health, Education, Labor and Pensions in Washington, D.C.
After recognizing the opportunities that result from a quality education, Christina became interested in how education may be used as a tool to create economic mobility and strengthen self-advocacy among members of historically disenfranchised groups. After graduating from college, Christina joined Teach For America, where she taught first grade for two years in Georgia. Subsequently, Christina attended the London School of Economics and Political Science, where she studied public policy. After completing graduate school, Christina spent six months teaching English in Colombia, South America. Through teaching and studying education, Christina believes that a quality education is a fundamental human right that everyone should have access to, irrespective of a person's defining characteristics and/or socioeconomic status.
Class of 2020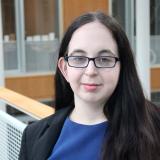 Jordan Berger
Jordan Berger grew up in Fort Wayne, Indiana. She graduated from Cornell University with a B.S. in Industrial and Labor Relations. While at Cornell, Jordan served as the President of the Cornell Undergraduate Student Assembly, President of the Cornell Interfaith Council, and an Intergroup Dialogue Project Facilitator. Jordan is a passionate disability rights advocate. Before law school, she interned at the U.S. Department of State and the White House. During her 1L summer, Jordan interned at the ACLU Disability Rights Program in San Francisco, California and worked as a Research Assistant for Professor Cooper Davis. Jordan is an extern in the New York State Office of the Attorney General. At NYU, she serves as a co-chair of the Disability Allied Law Students Association, a Staff Editor on the New York University Law Review, and a teaching assistant in the Lawyering program.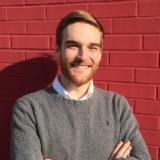 Nicholas Berghall
Nick's work interests focus on helping remove social barriers by way of locally driven economic development and equal participation. Prior to joining the Root-Tilden-Kern community, he spent three years helping organize and implement various programs assisting small business owners in New York City. Most recently, he worked for a Brooklyn based economic development nonprofit helping owners of small manufacturing business create operational and administrative plans for growing their business and creating high paying, low barrier to entry jobs. Prior to that, at the New York City Department of Small Business Services, he assisted underserved entrepreneurs in competing through the NYC Minority and Women owned business program. In addition to volunteering as a startup business advisor, Nick has also regularly served as a personal finance instructor in Harlem. After graduating from NYU Law, he hopes to continue work using education, entrepreneurship, and equal economic access & attainment as tools for social progress.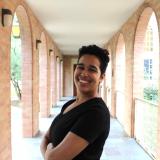 Whitney Braunstein
Filomen M. D'Agostino Scholar for Civil Rights, Civil Liberties, and/or Criminal Justice
Whitney graduated with honors from Tulane University with a BA in Spanish and Portuguese and a minor in Latin American Studies. Before law school, she worked as a Community Fellow with Immigrant Justice Corps, where she represented primarily black immigrants throughout Brooklyn on matters ranging from asylum to naturalization to Temporary Protected Status. This experience furthered her commitment to dismantling the systemic injustice facing those at the intersection of the criminalization of blackness and the harsh immigration consequences of contact with the criminal justice system.

At NYU, Whitney is a student advocate in the Immigrant Rights Clinic, Communications Director of BALSA, Admissions Co-Chair of OUTLaw, a Staff Editor on the Review of Law and Social Change, and a T.A. in the Lawyering program. She spent her 1L summer at the New Orleans Workers' Center for Racial Justice.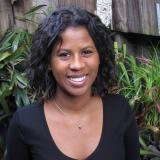 Asha Brundage-Moore
Starr Foundation Scholar
Asha grew up in Honolulu, Hawaii and Oakland, California. She graduated from Stanford University in 2015 with a BA in Human Biology concentrating in Food Policy. Asha spent two summers at Full Circle Farm in Sunnyvale, California working with fellow Stanford students and faculty running a camp teaching local students about gardening, cooking, and healthy eating. Asha surveyed the participating children to see if their experience at camp led to a change in their vegetable preferences. In addition to influencing individual eating habits, Asha spent time at the U.S. Department of Agriculture as a policy intern analyzing national child nutrition programs. Asha believes everyone deserves access to affordable, healthy food and looks forward to learning how to achieve this goal as a Root-Tilden-Kern Scholar.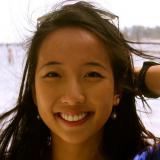 Joy Chen
Doris C. and Alan J. Freedman Scholar
Joy was born in Baltimore and raised just outside of Princeton, New Jersey. She graduated from Yale College in 2015 with a degree in History. While at Yale, Joy first answered the call to public service during a summer internship in Hong Kong, where she investigated foreign nationals' access to health services in Hong Kong's prisons. Her time at SoCO, coupled with her experiences volunteering at an employment agency serving low-income and formerly incarcerated New Haven residents, inspired her to learn more about the United States' own criminal justice system. Joy spent a summer interning at The Bronx Defenders, and worked for two years after college as an Investigator at Brooklyn Defender Services (BDS). At BDS, she worked on over three hundred cases across the organization's criminal, family, immigration, and housing practices. Through her work at public defender's offices, Joy gained a deep appreciation for the disparate impact that arrest, conviction, and incarceration have on low-income communities of color in the United States.
Joy spent her 1L summer at the East Bay Community Law Center in Berkeley, California. She worked in the organization's Clean Slate practice, focusing on criminal justice fines and fees, traffic court reform, and post-conviction relief. At NYU, she is a co-president of the Washington Square Legal Services Bail Fund, a Staff Editor of the NYU Law Review, and an advocate in the Civil Rights Clinic. Joy is passionate about working beside low-income people impacted by the criminal justice system, and hopes to use her NYU Law degree to serve those most affected by incarceration and its collateral consequences.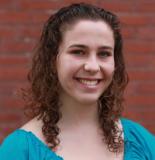 Maia Cole
William and Mary Sterling Scholar
Maia is from Millburn, New Jersey, and graduated from Amherst College in 2014 with a degree in Law, Jurisprudence and Social Thought. There, she conducted extensive research about the death penalty, its unfair and racially biased application, and its representation in popular culture. After graduating, she worked as a civil rights paralegal at Relman, Dane & Colfax, working with attorneys on fair housing and fair lending cases. In this capacity, she saw the variety of barriers from government organizations, banks, and private individuals that her clients faced when trying to find and maintain their housing. Following two years as a paralegal, Maia moved to London to pursue her MA in comparative literature at SOAS, focusing primarily on African and African-American literature about slave narratives.
Maia spent her 1L summer at Atlanta Legal Aid in their Home Defense Project, advocating on behalf of low-income homeowners in the Atlanta metro area. At NYU, Maia is a co-president of REACH (Research, Education, and Advocacy to Combat Homelessness), a research assistant at the Furman Center, and a Staff Editor of the NYU Law Review. After law school, Maia hopes to advocate on behalf of clients facing housing discrimination, and to work to develop policies and practices that promote fair housing.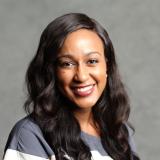 Kimberly Fayette
Filomen M. D'Agostino Scholar for Civil Rights, Civil Liberties, and/or Criminal Justice
Originally from Massachusetts, Kimberly graduated from Brown University with a degree in Public Policy and American Institutions in 2014. With an eye on a career in civil rights and social justice, she undertook coursework and internships that helped cultivate her passion for public service. At the Rhode Island for Community and Justice's Juvenile Justice Project, she worked to decrease the presence of under-resourced youth of color in the juvenile justice system. Kimberly also interned at Common Cause RI, dealing with issues of government transparency and ethics, the Rhode Island State Senate, and for the Mayoral Campaign of the current Mayor of Providence, Jorge Elorza.  
After college, Kimberly worked as an Immigrant Justice Corps (IJC) Community Fellow in Brooklyn. As an IJC fellow, Kimberly represented immigrants, mostly from the Caribbean, on affirmative applications (such as Naturalization, Deferred Action for Childhood Arrivals, Temporary Protected Status, and Adjustment of Status) before the U.S. Department of Homeland Security.  In the second year of her IJC fellowship, Kimberly was placed at Brooklyn Defender Services (BDS). While at BDS, Kimberly saw, first hand, how mass incarceration negatively impacted the lives of immigrants and their families. She worked to mitigate the damaging effects of Brooklyn residents' interactions with the criminal justice system. Following her tenure as an IJC Community Fellow, Kimberly worked at the Office of Counsel to Mayor Bill de Blasio in New York City as a paralegal, again focusing on issues of government transparency.  
Kimberly's experience working with non-profit and government organizations have driven her to pursue a career in law that will allow her to tackle mass incarceration and racial injustice by better understanding the intersection between the law and public policy.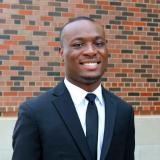 Garrett Fisher
Jacobson Public Service Scholar for Women, Children, and Families
Garrett is a native of Dallas, Texas and graduated with honors from Southern Methodist University in 2016, earning a Bachelor of Arts in Public Policy and a Bachelor of Business Administration in Management.  While at SMU, Garrett served as the African American Student Senator and worked with other student leaders and campus administrators to develop a strategic plan to increase diversity and improve the experiences of underrepresented students.  He also worked as a Student Director for an on campus mentoring program, which helped minority first-year students adjust to SMU.  During his undergraduate summers, Garrett studied comparative government and diplomacy at the University of Oxford in the United Kingdom.  Additionally, he spent two summers in Washington D.C., where he participated in the Institute for Responsible Citizenship and interned at Capital Impact Partners, a Community Development Financial Institution based in Arlington, Virginia.
In between completing his undergraduate studies and starting law school, Garrett worked as a Legislative Director in the Texas House of Representatives on key issues such as criminal justice reform, early childhood education, and combatting gentrification.  He also researched several pending federal court cases related to Texas' voter identification laws and election maps.
Garrett is passionate about public policy and social entrepreneurship and plans to use his legal education to develop innovative solutions to issues that affect communities of color.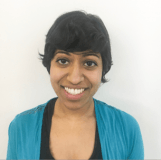 Amy Joseph
Sinsheimer Service Scholar
Amy Joseph is from South Florida, and she grew up within and surrounded by immigrant communities. This spurred in her a love of languages, and she majored in Spanish and minored in Linguistics at the University of Florida as an undergraduate. She then went on to pursue a Master's in Foreign Language Education at the University of Texas at Austin, where she also taught English as a Second Language night classes. After two years mainly working with students originally from Mexico, she was inspired to apply for a Fulbright English Teaching Assistantship in Mexico and learn more about her students' culture as well as the immigration-related issues many of them faced. While living in Mexico City the following year, she volunteered at a migrants' shelter as well as other organizations that worked with immigrants around issues of employment and housing.
Amy then moved to New York City, where she continued teaching adults within an employment agency that assisted individuals on public assistance in finding work. Struck by how much her students' civil and criminal legal issues impacted their education and employment, Amy decided to transition to the legal field as a paralegal with The Door. At The Door, Amy focused on coordinating The Door's coverage of the Unaccompanied Minors' Surge docket, which is a docket composed of young people in expedited removal proceedings. She also worked to connect young people in deportation proceedings with attorneys and help them pursue humanitarian relief. Amy is motivated to study law to be able to continue to work with the young people and adults that have so inspired her as they break down barriers to reach their full potential.
After Amy's first year at NYU, she interned in Port-au-Prince, Haiti at the Groupe d'Appui aux Rapatriés & Réfugiés. Her work there centered on the labor rights of undocumented Haitian nationals working in the Dominican Republic. She was excited for the chance to better her Kreyòl, which she hopes to use in practice one day.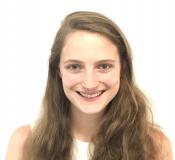 Allison Mandeville
Filomen M. D'Agostino Scholar for Civil Rights, Civil Liberties, and/or Criminal Justice
Allison is dedicated to advancing access to justice at the intersection of forced migration, human rights, and sexual and gender-based violence. She grew up in Sherman, Connecticut and spent her junior year of high school as a Rotary Youth Exchange Ambassador in Cambrils, Spain. Allison graduated summa cum laude from Yale University in 2015 with a degree in Modern Middle East Studies and completed her spring 2014 semester at Al-Quds University in the West Bank. Her senior thesis was awarded the Ellsworth Prize in the Social Sciences for its exploration of the impact of United Nations legal frameworks on Syrian and Palestinian refugee identity, aid provision, and durable solutions to displacement in the modern Middle East. While at Yale, Allison served as president and treasurer of the Yale Refugee Project and as a Spanish-English interpreter for detained asylum seekers through HIAS' work with the Detained Torture Survivors Project, in addition to interning with the United Nations office of the International Organization for Migration. After college, Allison served as an Immigrant Justice Corps (IJC) Community Fellow and Board of Immigration Appeals Accredited Representative, providing pro bono legal representation to hundreds of clients at the Arab American Association of New York, the IJC Adults with Children Project, and in family detention centers in southern Texas, where she worked specifically to secure the release of women and children asylum seekers detained upon apprehension at the border. Most recently, she assisted with the representation of Central American asylum seekers in removal proceedings in New York City Immigration Court, preparing affidavits and evidentiary submissions with men, women, and children fleeing gang warfare, domestic and sexual violence, and human trafficking. Allison aims to use her legal education to continue advocating for and working alongside individuals who have been persecuted, displaced, or otherwise denied access to justice for the mere fact of who they are or what passport they hold.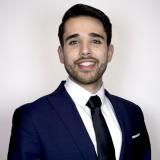 Juan Martinez-Hill
Sullivan & Cromwell Scholar
Juan was raised in Southern California as the son of an immigrant father from Torreón, Mexico. He is a dual-citizen and the only one of his siblings to be born in the United States. Before attending NYU, Juan worked as a Senior Paralegal at the New York Legal Assistance Group where he represented Public Assistance & SNAP Benefits clients in administrative law hearings to obtain wrongfully denied subsistence benefits. He has worked with several other civil and legal service organizations including the United Farm Workers Foundation, the New York Immigration Coalition, and the Mexican American Legal Defense & Eduction Fund. He assisted with the New York Civil Liberties Union's 2012 Stop-and-Frisk Police Report as a Arthur Liman Public Interest Law Fellow and received the Hanoian Memorial Award to intern as a Prison Law Librarian in the Rhode Island Department of Corrections. He is a graduate of Brown University where he studied Philosophy & Political Science and is currently pursuing a J.D./M.A. in Politics. He hopes to pursue a career in International Trade & Labor Law as an advocate for Migrant Farm Workers's Rights. His current interests are in work at the intersection of Immigration, Employment, and Criminal Justice Reform.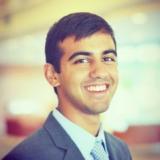 Dinesh McCoy
WilmerHale Scholar
Dinesh McCoy graduated from the University of North Carolina at Chapel Hill with a degree in Global Studies in 2015. After graduation, Dinesh worked as a legal assistant at the ACLU's National Security Project. He later returned to Central North Carolina to work with the Carolina College Advising Corps, a non-profit that places AmeriCorps-funded advisers at high schools throughout North Carolina to promote a college-going culture in public schools where students are underrepresented in higher education.
At NYU, Dinesh is a member of the Immigrant Rights Clinic and a staff editor on the Review of Law and Social Change. He is also part of the Coalition on Law and Representation's leadership collective, and serves on the South Asian Law Student Association executive board.
Dinesh spent his 1L summer internship at the Community Justice Project in Miami, Florida, where he worked to support wage theft casework, conducted research on the impact of large-scale luxury developments on historically working-class Black and immigrant communities in Miami, and assisted as a legal observer at local protests and actions. Dinesh is passionate about community and movement lawyering, and hopes to use his law degree to support the work of organizers and movements in the South.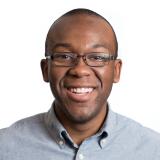 Clarence Okoh
Lindemann Family Public Service Scholar
A native of Birmingham, Alabama, Clarence believes in leveraging the voices of marginalized communities to drive progressive social change. Most recently, Clarence worked as a research assistant at the Center for Law and Social Policy (CLASP) on their Youth Policy Team. While at CLASP, Clarence played an active role in developing the team's Realizing Youth Justice advocacy framework that views strengthened public investments in workforce, education, and healthcare as an anti-incarceration strategy that supports youth across the spectrum of justice involvement, including diversion and successful re-entry. Prior to CLASP Clarence served as an AmeriCorps volunteer with Impact Alabama, where he worked in low-income communities and communities of color throughout the South designing and leading service projects that filled in gaps in financial, educational and health related services. Clarence received his undergraduate degree in political science with a minor in human rights from the University of Chicago. While there, he was actively involved in efforts to promote diversity, equity and inclusion on campus primarily through his role as President of the Organization of Black Students.  Clarence is excited to join the Root-Tilden-Kern community and to explore the role of legal advocacy in supporting movements that seek to achieve social, economic and political liberation from oppressive systems.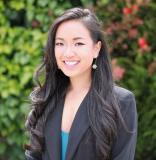 Samantha Osaki
Filomen M. D'Agostino Scholar for Women and Children
A SoCal native and proud Filipina-Japanese American, Samantha graduated summa cum laude, Phi Beta Kappa, and with a Civic Scholar distinction from the University of Pennsylvania. She is passionate about partnering with communities to tackle pressing social and environmental justice issues.
At Penn, Samantha devoted her time to advocating for educational equity and women's rights as the President of Penn Education Society and Vice President of Seneca International. Upon graduating, she taught at an all-girls public school in Abidjan, Côte d'Ivoire on a Fulbright Scholarship. While there, Samantha partnered with graduate students at the Université Felix-Boigny to facilitate dialogues on topics ranging from income inequality to feminism, ultimately receiving a "Peace Ambassador" distinction by the school's Leadership Initiative Board for her work. After returning to the U.S., Samantha worked first for a progressive California congressman, then joined the development team at LIFT, a national nonprofit that connects parents of young children with asset-building opportunities and holistic supports. At NYU, Samantha is a Co-Chair of Resisting Injustice, Standing for Equality (RISE), leads advocacy and litigation projects for NYU-American Constitution Society (ACS), and is in the Civil Rights Clinic. Samantha looks forward to leveraging the law to fight for a more level playing field for all children.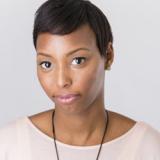 Jennifer Pierre
Filomen M. D'Agostino Scholar for Women and Children
Jennifer was born and raised in Boston by Haitian parents. She graduated cum laude from Bryn Mawr College in 2011 with a degree in Political Science. While at Bryn Mawr, she interned with the United States Mission to the United Nations and was selected as a Princeton University Public Policy and International Affairs Fellow, where she co-wrote a 50-page policy recommendation. After college, Jennifer worked at Human Rights Watch as a Senior Associate, assisting in research and advocacy efforts focusing on the rights of women and children with disabilities, and the right to health for sex workers, among other issues. For the past two years, Jennifer worked in Haiti designing and facilitating seminars for university students that emphasized civic duty, community development, and social change. She also created a women's empowerment program in Haiti, where participants received mentoring from women professionals and attended workshops focused on leadership development.
At NYU, Jennifer will further explore her interests in international development, law, and human rights.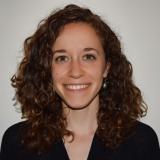 Carley Russell
Coben Scholar
Carley Russell is from Louisville, Kentucky. In high school, she was mentored by Anne Braden, a white anti-racist activist who encouraged her to join a local organizing campaign against police brutality and eventually to serve as a board member of the Kentucky Alliance Against Racist and Political Repression. She graduated from Wesleyan University in 2013 with a degree in American Studies. During her college years, Carley interned with Julian Bond and the North Carolina NAACP, where she conducted research on voter disenfranchisement and co-authored a voting rights resolution that was debated at the organization's centennial convention. She also spent a summer at the UC Hastings Center for Gender and Refugee Studies compiling country conditions reports on gender-based violence in Central America and Africa. After college, she worked for several years as a labor organizer for SEIU. In this role, she assisted non-tenure track faculty in their efforts to form unions, negotiate collective bargaining agreements, and raise standards for contingent faculty across the greater Boston area. She is looking forward to developing the skills to become a public interest lawyer so that she can practice law in the tradition of Gerald López's conception of rebellious lawyering.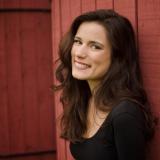 Marlena Santos
Filomen M. D'Agostino Scholar for Women and Children
Marlena was born and raised in Western New York. She graduated from Vassar College in 2014 with a major in Philosophy and a minor in Hispanic Studies. After college, Marlena worked as a paralegal in the Early Case Assessment Bureau at the New York County District Attorney's Office. Marlena left the DA's Office in 2016 to work as a paralegal for the New York Legal Assistance Group's Disability Advocacy Project. There, she advocated for low-income, disabled New Yorkers who had been denied Social Security disability benefits by representing clients in disability appeal hearings and by providing advice, assistance, and representation in benefit terminations and overpayments.

Marlena spent her 1L summer at Brooklyn Defender Services Family Defense Practice. She will continue to fight to keep families together as a member of the Family Defense Clinic. At NYU, Marlena is a Staff Editor on the Moot Court Board and co-chair of the Disability Allied Law Students Association (DALSA). After law school, Marlena plans to continue bridging her passions in disability advocacy and racial and socioeconomic justice as a public defender.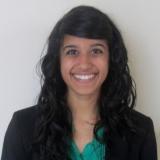 Priya Sreenivasan
Andrew W. Mellon Scholar
Priya graduated from the University of North Carolina Chapel Hill in 2015. While in college, Priya was challenged to think critically about service through volunteering with a student-led Service-¬Learning program and the Community Empowerment Fund, an organization committed to relationship-based change for people experiencing homelessness and the community as a whole.  By continuing to engage with the Chapel Hill and Durham communities after college, Priya developed a passion for a holistic approach to social change.
Priya interned with Project South in Atlanta, Georgia the summer after 1L. At Project South, she worked with lawyers committed to taking direction from organizers to use law and advocacy to dismantle systemic racism, classism, and other systems of oppression across the Global South.
Throughout the next two years at NYU Law, Priya is looking forward to learning how to use law to alter patterns of exclusion in a way that relies on the collaboration between lawyers, organizers, and other community members. Priya is committed to a vision of law and organizing that pushes for justice within the current system in addition to reimagining what a "just" world looks like.
Class of 2021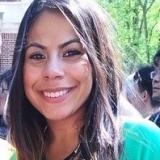 Yariel Acevedo
Filomen M. D'Agostino Scholar for Women and Children
Yariel was born and raised in the Bronx, NY to a Dominican and Puerto Rican immigrant family. Growing up in New York City, she observed how systemic inequality disproportionately impacted her community, and developed a curiosity for understanding the social forces driving this dynamic. She went on to concentrate in Sociology at Harvard College, and graduated cum laude in 2015. While at Harvard, Yariel studied the systemic roots of racism, poverty, and inequality, and joined various public service organizations dedicated to serving youth in under-resourced communities. After graduating college, Yariel's passion for social justice led her back to the Bronx, where she taught seventh grade English Language Arts to special education students through Teach For America. As an educator, Yariel was an advocate for students and their families, designing curricula tailored to the exceptional needs of her students, and developing systems to help non-English speaking families better access the Individualized Educational Programs of their children. In 2017, she earned her Masters in the Art of Teaching through the Dual Certificate Program in Special Education at Relay Graduate School of Education. Yariel's time in the classroom inspired her to pursue a career in civil rights law through which she will continue to serve as an advocate for marginalized populations, and push for lasting social change.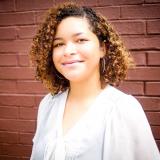 Zann Ballsun-Simms
Filomen M. D'Agostino Scholar for Women and Children
Raised in Maryland, Zann has been passionate about racial justice and combatting white supremacy from a very young age, a passion that was inspired in part by her father's experiences as an African-American man coming of age during Jim Crow. She was taught to take pride in her Black identity and carried this pride to Fordham University, where she majored in Communication and Media Studies and minored in African and African-American Studies. While at Fordham, Zann was an active member of the Black Student Alliance and became president of the organization during her senior year, giving her a platform to lobby Fordham's administration to become more inclusive, which resulted in the development of a university-wide Diversity Taskforce. Additionally, she was a Social Justice Leader with the university's Dorothy Day Center for Service and Justice, which enabled her to expose the wider Fordham community to social issues affecting New York City through panels, flyering, and pre-orientation programs for freshmen.
During this time, Zann learned more about the racial inequities in the United States' legal system and developed an interest in criminal justice reform. She obtained internships with several non-profit organizations, including the Brennan Center for Justice, where she was given an opportunity to get a more comprehensive view of the issues plaguing our justice system. She graduated from Fordham cum laude in 2016 and, following graduation, she obtained an AmeriCorps fellowship with The Choice Program, a mentorship program for juveniles that have been placed on probation by the court. She performed daily home visits, advocated for youth in school and court, and offered them resources and support that could enable them to achieve their personal goals. This gave her the opportunity to bear direct witness to the school-to-prison pipeline, sentencing disparities based on race, and the various other daily injustices faced by those ensnared by the system and their families. This experience hardened her resolve to push for a system where incarceration and removal from the community is a last resort, racial inequities in sentencing are openly acknowledged and corrected, and rehabilitation, rather than punishment, is the primary goal. Following law school, Zann hopes to continue to provide direct services to those in the system by becoming a public defender.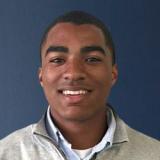 Al Brooks
Jacobson Public Service Scholar for Women, Children, and Families
Al grew up in Palo Alto, CA. In high school, he co-founded a non-profit dedicated to closing the achievement gap in East Palo Alto and Palo Alto schools. He attended Swarthmore College, where he continued to pursue solutions to inequalities by studying mass incarceration and education. While at Swarthmore, he directed a tutoring and mentoring program and served as Co-President of the Swarthmore African-American Student Society. Al was also selected as a Lang Opportunity Scholar, which gave him funding and support to continue the work of his non-profit. He graduated in 2016 with an honors major in political science, an honors minor in educational studies, and a course minor in public policy. After college, Al worked at a civil rights law firm, specializing in race discrimination and gender discrimination class actions. Al plans to use his law degree to work to counteract the discriminatory impacts of the education and criminal justice systems, especially as they intersect and marginalize women, children, and minorities.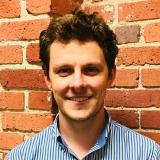 Eric Brown
WilmerHale Scholar
Eric grew up in Wilmington, Delaware. He graduated from the University of Delaware in 2016 with degrees in English and Plant Biology. During college, Eric interned in the Public Defenders Office of Wilmington, and also worked with an interdisciplinary research team, called the Colored Conventions Project, to develop a digital archive of historical sources related to 19th century African American political activism. Eric has spent the past two years working as a paralegal for the Equal Justice Initiative in Montgomery, Alabama, where he has reviewed thousands of requests for legal assistance, provided re-entry services to clients recently released from long-term prison sentences, assisted litigation efforts related to prison conditions reform, and conducted research contributing to the development of a national museum and memorial dedicated to bringing public awareness to the legacy of racial terrorism in the United States.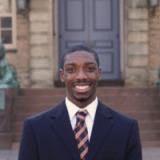 Jeremy Burton
Jeremy is native of Chicago, Illinois. He graduated from Princeton University in 2018 with a Bachelors of Arts in Politics and a certificate in African-American Studies. While at Princeton, Jeremy served as the Vice President of the Undergraduate Student Government and the Chair of the Diversity and Equity committee, in both capacities working to increase awareness of and responsiveness to issues faced by minority populations. Jeremy spent his summers while at Princeton interning with Umoja Student Development Program – a non-profit education organization instilling restorative justice practices in Chicago Public Schools; Lawyers for Children– a non-profit law firm representing children in New York's foster care system; and the United States District Court for the Eastern District of New York. These experiences enabled Jeremy to begin to imagine the law as tool for protecting disadvantaged communities and achieving social justice.
Jeremy is passionate about addressing issues of race and education inequality. He hopes to use his legal education to work towards legal and extralegal solutions for changing our justice system from one that many need protection from to one that is equitable and protects all.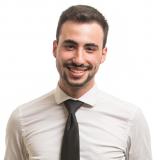 André Ceccotti
Starr Foundation Scholar
André was born and raised in Belo Horizonte, Brazil. He attended the United World College of Costa Rica in San José, CR for high school, before moving to the United States to complete his undergraduate degree in economics at the University of North Carolina at Chapel Hill as a Morehead-Cain scholar. In North Carolina, André worked with the Community Empowerment Fund (CEF) to provide the unemployed and homeless communities of Orange County with financial coaching, better access to housing and employment, and public benefits. During their work at CEF, André and his co-worker Jean were concerned by the systematic lack of legal services sensitive to the needs of these communities in Orange County. In partnership with NC Legal Aid and local attorneys, they founded a free legal clinic in Chapel Hill where people experiencing financial insecurity are able to contest unlawful evictions, apply for unemployment insurance, and access pro bono legal services. André also worked with Self-Help Credit Union and Ventures Fund, underwriting loans for small business owners of color. Beyond North Carolina, André has worked with the Housing Investigation Unit at the New York State Division of Human Rights, where he assisted with housing discrimination cases, and with Open Doors Legal in San Francisco as a Spanish-English legal interpreter. At NYU, André hopes to learn more about the complex needs of the financially insecure, and how legal services in conjunction with financial, educational and social services can most effectively serve and empower these communities.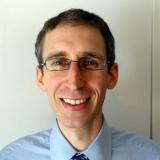 James deBoer
Sinsheimer Service Scholar
Rev. James deBoer is excited to apply his organizing and ministry experience to the practice of law. As an organizer he launched a statewide initiative to boost voting and civic engagement among people with disabilities; mobilized support for marriage equality, in-state tuition, and ending mass incarceration; and spearheaded passage of the first rent receipt ordinance in New Jersey. He earned a Master of Divinity at Yale, where he studied how congregational dynamics facilitate organizing and social change. After graduating, he and his spouse assisted congregations in Argentina and Paraguay with a yearlong strategic planning process. He was ordained in 2014 and served as pastor of the Federated Church of Livingston, NJ for four years, where he implemented a bilingual English/Spanish Bible study and convened a clergy task force to investigate inconsistent scheduling practices in the retail sector.
From a faith-based perspective, organizing, ministry, and the law address similar questions of how human beings can live together in society with freedom and justice, how people on the margins can access pathways towards meaningful inclusion, and how all of us can identify and act on shared values across dividing lines. Based on his experience and interests, James intends to provide civil legal services in the areas of immigration or employment law after completing his JD.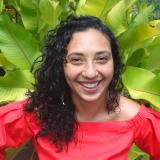 Laura Figueroa
Doris C. and Alan J. Freedman Scholar
Laura is passionate about international economic development and the ways that the legal profession can serve the world's poor through insights on effective governance. She comes to law school after completing her service as a Peace Corps volunteer in Coronel Oviedo, Paraguay. As a Community Economic Development Specialist, she worked on local and national entrepreneurship initiatives and gained first-hand experience of the everyday challenges that people face in a developing economy. There she became acutely aware of the catastrophic effects of corruption on her community's standard of living, and as an attorney she hopes to combat the systems that allow massive corruption to thrive in lower income environments.
Laura is originally from Puerto Rico and was raised between the island and her second home in Orlando, Florida. She graduated from Stanford University with degrees in Economics and International Relations and minored in Modern Languages in Korean and German. During her time at Stanford, she co-founded Latin@s Unid@s, a student organization determined to create a more inclusive Latin@ community on campus. She was also a JusticeCorps fellow for the San Mateo courthouse in California. Laura has been privileged to study abroad in Japan, Germany and Chile, and is a recipient of the National Security Language Initiative for Youth scholarship and Critical Language Scholarship for study in Korea. She hopes to bring these international experiences to bear on her future work as an attorney.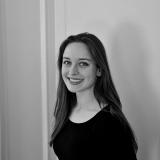 Julia Harvey
Coben Scholar
Julia Harvey is a native of Lincoln, Rhode Island. She graduated with a BA in Public Health from Brown University in 2014. During that time, she focused her studies on addressing disparities in health care access and health outcomes among racial, ethnic, sexual, and gender minorities. Prior to joining the NYU Law community, Julia worked as a Senior Policy Analyst for MassHealth (Massachusetts Medicaid), on a team dedicated to reforming the Medicaid delivery system for nearly 1 million members. The goal of this reform was to ensure coordinated and value-based care for Massachusetts' most vulnerable citizens. In this role, she developed a passion for public service and healthcare reform.
After law school, Julia plans to continue to fight for improved access to affordable, quality healthcare for those in need.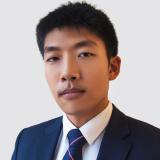 Daniel Lee
Sullivan & Cromwell Scholar
Daniel Lee graduated from Williams College in 2014, where he majored in Political Science and Asian Studies. In college, he worked extensively on the US-Mexico border, particularly focusing on the treatment of undocumented migrants in immigration courts and detention centers in Arizona.
After graduation, Daniel received a Fulbright grant to conduct research in Madrid, Spain, where he examined immigration policy and xenophobia in the European Union and Spain at the Universidad Carlos III. Upon completing his Fulbright research, Daniel moved to Washington, DC, where he worked in the Asia Division at Human Rights Watch. While at HRW, he engaged in advocacy with US government officials on human rights issues ranging from the Rohingya crisis in Myanmar; LGBT discrimination in Indonesia, the Philippines, and Singapore; police brutality in Pakistan; the repatriation of North Korean refugees; and academic freedom in China. He also co-authored a report on discrimination against LGBT students in the Philippines. 
At NYU, Daniel hopes to further explore his interests in international human rights, immigration, and the law.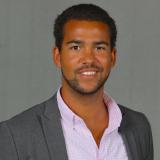 Max Markham
Filomen M. D'Agostino Scholar for Civil Rights, Civil Liberties, and/or Criminal Justice
Max Markham is a native New Yorker and lives in East Harlem. He has worked in various capacities in government and political campaigns for the last six years, most recently serving as Chief of Staff in the Mayor's Office of Policy & Planning, and as Legislative and Special Projects Manager in the First Deputy Mayor's Office. In the de Blasio administration, he gained experience working on federal, state and local legislation related to criminal justice and public safety, education and infrastructure. Prior to the Mayor's Office, Max worked for the New York State Senate, and focused on a range of policy issues related to education, health, labor and HIV/AIDS. He also has previous experience working on major political campaigns at the state and local level. Max graduated from Stanford University with a major in International Relations. He hopes to use his time in law school and skills gained in City and State government to help address systematic inequality in the criminal justice system that leads to overpolicing, mass incarceration and disenfranchisement.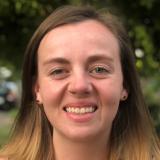 Kate McMurchie
Filomen M. D'Agostino Scholar for Civil Rights, Civil Liberties, and/or Criminal Justice
Kate comes to NYU after spending three years working at Metropolitan Public Defenders in Portland, OR. At MPD, she worked as a legal assistant in both the criminal and civil legal divisions of the office. As a legal assistant, she served as the primary point of contact for her clients and worked closely with them as they dealt with the impacts of the criminal justice system. Her experience left her passionate about the role public defenders play in challenging this system and interested in how public defense offices can provide holistic representation to their clients. She hopes to continue this work at NYU. 
Kate was born and raised in Portland, OR and went to Whitman College, in Walla Walla, Washington. She graduated in 2015 with a degree in Politics and wrote her senior honors thesis on the connections between the immigrant rights and prison abolition movement. At Whitman, Kate spent time on the U.S. Mexico border with the Whitman Border Program, which helped further develop her interest in social justice and public interest law.  She was also part of a community based research project called State of the State for Washington Latinos where she conducted and presented research on School Based Health Centers. Her experience with these programs, as well as working with kids involved with the juvenile justice system, set her on a path that ultimately led her to pursue a career in public defense.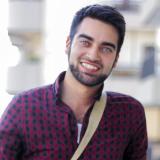 Ihab Mikati
Ihab was born in Lebanon and raised in the Midwest, graduating with a Bachelor's of Science in Ecology at the University of Minnesota. While in college— due in large part to educational experiences in Kenya and at the Centers for Disease Control and Prevention in Atlanta— his interest in environmental issues shifted from a focus on wildlife alone to a focus on the rights of all people to live in a healthy and desirable environment. This focus drove him for the next three years in Durham, North Carolina, where he worked at the Environmental Protection Agency supporting scientific research informing the National Ambient Air Quality Standards. There, he published environmental justice research showing dramatic nationwide disparities in people's proximity to sources of harmful air pollution on the basis of poverty status, and even more prominent disparities on the basis of race.
Ihab involved himself with community activism in Durham, including a police demilitarization campaign that successfully banned training exchanges between local police and foreign militaries.  Witnessing the power of (and challenges facing) communities seeking justice in North Carolina, Ihab was inspired to bring his science background to the legal world. Inherently interdisciplinary, the field of environmental justice cuts across many areas in which Ihab hopes to gain expertise while at NYU: housing rights for the low-income and often majority-Black populations paying for contaminated water and neglected urban infrastructure; treaty rights for the indigenous people who have pipelines built across their lands without their consent; labor rights for the largely Hispanic and migrant agricultural labor force working in constant contact with hazardous chemicals. As a Root-Tilden-Kern scholar, Ihab looks forward to working alongside these communities, armed with the legal skills needed to serve them best.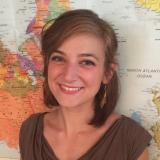 Anna Nassiff
Filomen M. D'Agostino Scholar for Women and Children
Anna has a B.A. in Geography from Macalester College. Before joining the Root-Tilden-Kern community, Anna lived in Albuquerque, New Mexico, where she was a Department of Justice Accredited Representative and Law Office Manager with the New Mexico Immigrant Law Center (NMILC). Her primary work was with immigrants who were domestic violence survivors and immigrant children who had been abandoned, neglected, or abused by a parent. Prior to her work with NMILC, Anna was a legal advocate at Catholic Charities of Central New Mexico VAWA Immigration project, a waitress, a farm hand, and an ecological researcher. 
Working closely with survivors of gender-based violence, especially at the intersections of race and immigration status, shaped Anna's passion for survivor-driven legal services. Anna hopes to cultivate a legal environment where survivors are informed, empowered, and in charge of their legal options.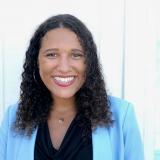 Jaden Powell
Lindemann Family Public Service Scholar
Jaden attended Washington University in St. Louis where she was a John B. Ervin Scholar. She graduated with honors and received a degree in International and Area Studies with a focus in Development and a minor in Political Science. She was born and raised in Kansas City, Missouri. Throughout her time at Washington University, Jaden became committed to working towards justice for youth, low income populations, and communities of color. She participated in the Family Court Mentoring program through which she counseled adolescents involved in the Family Court of St. Louis County. She was also involved in engaging the campus community in dialogue surrounding issues of diversity and privilege through the Social Justice Center as well as working with campus administration to increase inclusion and diversity. During the summer after her first year of college, Jaden served the Kansas City community at Planned Parenthood of Kansas and Mid-Missouri where she expanded awareness on policy issues such as Medicaid Expansion and Title X funding as a public affairs intern. She also worked at Operation Breakthrough, a child care organization dedicated to empowering and supporting low income children and families in Kansas City. The following summer, she interned at Congressman Emanuel Cleaver II's office in Washington, D.C. and saw the mechanisms of how policy at the national level works for local communities. This understanding led Jaden to intern with the Legal Aid Society of the District of Columbia and Legal Services of Eastern Missouri in St. Louis. From her experiences, Jaden has become familiar with the patterns of disenfranchisement that marginalized populations face every day in the American social system. She is passionate about using direct legal services to stop these patterns daily as well as to empower communities in the development of long term policy solutions.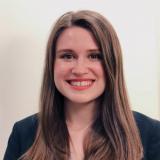 Diana Rosen
Diana is interested in the intersection of criminal justice, immigration, and workers' rights.  She grew up in Little Village, a predominantly Mexican-American working class neighborhood on the Southwest Side of Chicago.  Throughout high school and college, Diana volunteered with the Independent Political Organization of the Southwest Side to elect independent progressive candidates from Little Village to local office.  In 2016, she graduated from Yale University with a degree in Ethics, Politics & Economics and a certificate in Education Studies.  Her senior thesis examined the challenges facing multiracial progressive electoral coalitions in Chicago, comparing the mayoral campaigns of Harold Washington, the first Black mayor of the city, and Chuy Garcia, who hoped to be the first Latinx mayor. 
At Yale, Diana served as Opinion Editor of the Yale Daily News and worked as a classroom assistant at a public elementary school. During her college summers she interned for the Chicago Teachers Union and Jobs With Justice, a national workers' rights organization in D.C.  In her two years between college and law school Diana worked as a paralegal for the federal public defender's office in Brooklyn, where she helped attorneys vigorously represent indigent clients charged with federal crimes.  The granddaughter of immigrants from Spain, Diana put her fluent Spanish to use, interpreting and translating for Spanish-speaking clients.  Diana plans to use her law degree to advocate for those most marginalized under existing social, racial, and economic power structures.  She is excited to join the Root-Tilden-Kern community, where she hopes to learn how to support movements and communities as a social justice lawyer.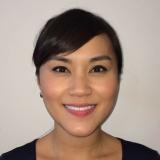 Nhaca Le Schulze
William and Mary Sterling Scholar
Nhaca was born in rural Vietnam and grew up outside of Seattle. She graduated in 2012 from Georgetown University with a degree in International Political Economy. Throughout college and since graduating, Nhaca has interned and worked across East and Southeast Asia at a number of nonprofits focused on international development and social justice. Most recently, she served at an advocacy group in Singapore supporting migrant construction workers from India, Bangladesh, and China. Nhaca's personal experience growing up in a low-income immigrant community in America, coupled with her work experience with the poor and marginalized in both developed and developing countries overseas opened her eyes to the reality that in most justice systems, it is better to be rich and guilty than poor and innocent. Nhaca is excited to return to school after 6 years in the field to equip herself with more skills to better advocate for the underserved. She hopes to one day play a major role in making America's legal system more accessible to and compassionate toward all.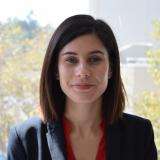 Jacqueline Uranga
Andrew W. Mellon Scholar
Jacqueline Uranga grew up in the San Francisco Bay Area. In 2015, Jacqueline graduated from Bowdoin College, where she majored in government and legal studies and minored in history. She returned to Northern California after completing her undergraduate education to work for progressive labor organizations. Jacqueline comes from a family with proud stories of union leadership, but her community has also been coping with the high cost of living and changing job market in the increasingly tech-dominated region of the Bay Area. She was inspired by her family to use her educational background to take on an assortment of roles in labor unions fighting for a living wage for all workers and demanding a seat at the table for workers contracted by tech giants such as Google and Facebook. Jacqueline juggled many hats as an organizer, filing grievances for union contract violations, bringing campaigns for the right to unionize to successful conclusions, and building coalitions of diverse workers and community organizations. In her next career step working as a paralegal for Disability Rights Advocates, Jacqueline became certain that high impact litigation was the work where she would be able to create the greatest and most lasting impact in the arena of workers' rights. Jacqueline plans to bring the mentality of an organizer to litigation work in the public interest, where she believes that giving a voice to workers who otherwise lack the platform to advocate for their rights will be equally important.