---
Leadership
---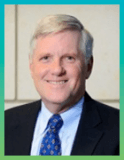 David J. Hayes
Executive Director
David J. Hayes is a nationally recognized environmental, energy and natural resources lawyer who leads the State Energy & Environmental Impact Center at NYU School of Law. Hayes is an Adjunct Professor at NYU School of Law, and a visiting lecturer at Stanford Law School, consulting professor at Stanford's Woods Institute for the Environment, and research scholar at Stanford's Precourt Institute for Energy. He previously served as the Deputy Secretary and Chief Operating Officer at the Department of the Interior for Presidents Bill Clinton and Barack Obama (1999-2001; 2009-2013). Hayes is a member of Pacific Gas & Electric Company's Sustainability Advisory Council; the board of directors for the Coalition for Green Capital; the advisory council of Stanford's Bill Lane Center for the American West; and founder of the US Wildlife Trafficking Alliance. Before and between his service in the Clinton and Obama administrations, Hayes worked in the private sector as a partner and global chair of the Environment, Land & Resources department at Latham & Watkins, an international law firm. Hayes graduated summa cum laude from the University of Notre Dame and received his JD from Stanford Law School, where he served as notes editor of the Stanford Law Review.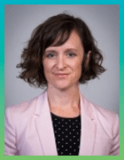 Elizabeth Johnson Klein
Deputy Director
Elizabeth Klein is an experienced attorney who specializes in clean energy, climate change, and environmental issues. She served at the Department of the Interior during both the Clinton and Obama administrations, most recently as Interior's associate deputy secretary as well as principal deputy assistant secretary in the Office of Policy, Management and Budget. Prior to her most recent government service, Klein was an attorney at Latham & Watkins specializing in energy and environmental law issues, and a law clerk at the Department of Justice's Environment and Natural Resources Division and its Environmental Enforcement Section. Before becoming an attorney, she worked in various government relations and communications roles, including for the National Park Foundation and the Democratic Governors Association. Klein graduated summa cum laude with a degree in economics from the George Washington University and received her JD from American University's Washington College of Law, where she was president of the Environmental Law Society and senior articles editor of the Sustainable Development Law & Policy journal, graduating summa cum laude and Order of the Coif.
 
---
Communications
---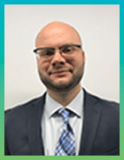 Christopher Gray
Communications Director 
Christopher Gray is an experienced communications professional with a focus on climate change, energy conservation and environmental advocacy. He previously served as the Executive Communications Manager for Diane Hoskins, Co-CEO of Gensler--the world's largest architecture and design firm. Gray organized Gensler's delegation to the U.N.'s COP 21 negotiations, and managed the firm's global climate change campaign over multiple years. Prior to his time at Gensler, Gray served as a Media & Communications Specialist with the U.S. Green Building Council, where he led award-winning national and international public relations campaigns on issues related to green buildings and sustainable design. Gray previously worked in communications for Population Action International and the American Red Cross, Virginia Region. Prior to moving to Washington, Gray was the Regional Campaign Director for the Clean Air Defense Campaign in Hampton Roads, Virginia--a national campaign co-sponsored by the Sierra Club, NAACP, the American Lung Association, the League of Conservation Voters, the Center for American Progress and the National Resources Defense Council. Gray graduated with a BA in History from James Madison University and has a Masters in Communication & Rhetorical Studies from Syracuse University.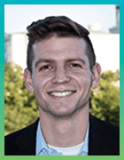 Stephen Read 
Communications Specialist  
Stephen Read joined the State Impact Center in November 2018, after working as a digital communications strategist during the 2018 midterm election cycle. Prior to moving to the East Coast, Read gained experience in communications, public policy and legal research through internships with Democrats Abroad, the California State Legislature and the California Superior Court. Read is a San Francisco native and a graduate of the University of California, Santa Barbara, where he majored in environmental studies and political science, and served on the board of several student organizations. In March 2018, Read attended the Climate Reality Project's Leadership Conference in Mexico City, and has since been involved with the DC chapter. He is most passionate about public lands management, wilderness preservation and wildlife protection.
---
Legal Team
---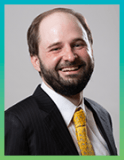 Hampden Macbeth 
Staff Attorney
Hampden Macbeth is an attorney with experience in climate, environmental, and energy law and policy. He previously served as an institute fellow at the Georgetown Climate Center, where he worked with states on Clean Power Plan implementation issues and on other policy strategies for cleaning their energy sectors. During law school, he was a law clerk at the Environmental Protection Agency's Office of Enforcement and Compliance Assurance and the Department of Justice's Environment and Natural Resources Division and its Environmental Defense Section. Before law school, he served as a senior legislative assistant for Congressman Adam Schiff, handling an issue portfolio that included the environment and energy policy. Macbeth graduated cum laude from Occidental College with a BA in Diplomacy and World Affairs (international relations) and received his JD from Georgetown University Law Center, where he was managing editor of the Georgetown Environmental Law Review and graduated cum laude.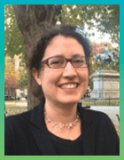 Jessica Bell
Clean Energy Attorney
Jessica Bell is an experienced attorney dedicated to promoting the public interest in the environmental and energy sectors.  Immediately prior to joining the Center, she was an associate at Spiegel & McDiarmid LLP, where she advocated for municipal utilities before state and federal agencies and courts.  Before entering private practice, she was an honors fellow in the Office of General Counsel of the U.S. Environmental Protection Agency, focusing on legal issues related to research and development, pesticides and toxics, and implementation of federal environmental laws in Indian Country.  She also served as a law clerk to the Honorable Andrew M. Mead of the Maine Supreme Judicial Court.  Bell graduated from Wellesley College cum laude with a BA in chemistry and earned a JD with academic honors from the Columbia University School of Law.  During law school, she served on the board of the Human Rights Law Review and completed internships at the State of Alaska Department of Law and the U.S. Department of Justice.
 
---
Research and Program Management
---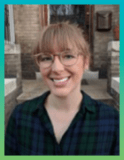 Brittany Whited
Program Manager
Brittany Whited has focused her career on the intersection of climate change and public health. Whited comes to the Center most recently from the World Health Organization where she consulted on the impacts of climate change on public health in the Americas. Whited spent two years an ORISE Fellow at the Environmental Protection Agency in their Climate Change Division, and has also worked at The George Washington University on heat-related illnesses and deaths research. She has a Masters in Public Health from George Washington University. Her Master's thesis reviewed the role of science in climate-related litigation since 1990 and she is a co-author on recent publications in Science, Nature Climate Change, and AJPH on the topic. Whited graduated cum laude with a Bachelor of Science in Environmental Health from the University of Wisconsin - Eau Claire.