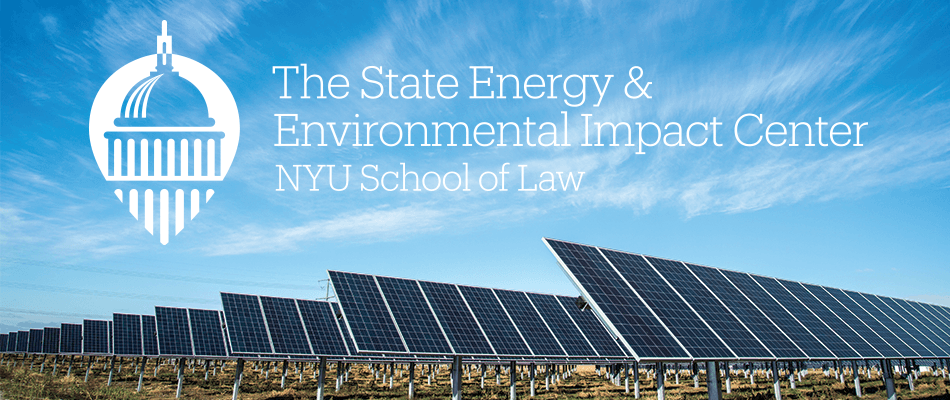 The non-partisan State Energy & Environmental Impact Center at NYU Law supports state attorneys general in defending and promoting clean energy, climate and environmental laws and policies. 
The Issues In Focus 

In the Media
Why I Joined Lawsuit to Stop Seismic Testing Off S.C. Coast, The Post and Courier, by South Carolina Attorney General Alan Wilson. 1/19/2019.
As US Backs Away from World Stage on Climate, States Fight Back, The Hill, by Illinois Attorney General-elect Kwame Raoul. 12/22/2018.
How Trump Is Ensuring That Greenhouse Gas Emissions Will Rise, The New York Times, by Coral Davenport and Lisa Friedman. 11/26/2018.
A New Era: Turning the Clock Back on Collaborative Efforts for Public Land Management, The American Bar Association's Natural Resources & Environment, by Elizabeth Klein. 11/20/2018.
We'll Fight the Trump Administration's Assault on Clean Energy, The Hill, by State Attorneys General Brian Frosh, Lisa Madigan, Karl Racine, Matt Denn, and Gurbir Grewal. 11/13/2018.
Trump's Biggest Attempts to Roll Back Environmental Regulations Remain at the Starting Gate, Slate, by David J. Hayes. 10/22/2018.

Issue Alerts