NYU Law & Tech: Impact of Innovation
Tuesday, October 15, 2019
6:30 - 9:00 PM
Legal tech is here. So is a lot of hype. What's happening today that will actually have a meaningful impact on your practice? Come have a drink and meet NYU Law alumni who left biglaw to found leading legal technology companies as they discuss key trends with law firm, corporate and academic leaders, answering questions from NYU Law students with PhDs in Computer Science and Engineering.
Featuring: Allegory, Engelberg Center for Innovation Law & Policy, Kira Systems, Latham & Watkins, Nixon Peabody, NY Legal Tech Meetup, Rights Over Tech, Revantage, Reynen Court, PacerPro & Paladin
---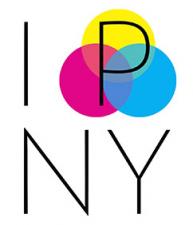 IPNY: Andelka Phillips on Buying your Genetic Self Online
Tue, October 29, 2019
6:15 PM – 7:45 PM
Furman Hall Room 120
245 Sullivan Street
New York, NY 10012
This edition of the IPNY series features a presentation from Andelka Phillips, Senior Lecturer at Te Piringa, Faculty of Law, the University of Waikato in New Zealand and Research Associate at the University of Oxford's Centre for Health, Law, and Emerging Technologies, UK.  Professor Phillips will discuss her forthcoming book Buying Your Self on the Internet: Wrap Contracts and Personal Genomics.
The IPNY series allows the NYC IP community to come together and connect.  Professor Phillips' presentation will be followed by a Q&A and a brief reception.  For more information about the event and to RSVP please see this page.
IPNY events are free and open to the public. This event has been approved for 1.5 hours of NY State CLE credit in Areas of Professional Practice and is appropriate for both newly admitted and experienced attorneys.  CLE documents are available here.
---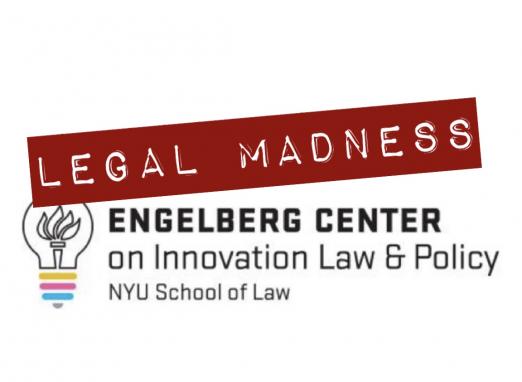 Legal Madness
November 18, 2019
Doors at 6
Show at 7
Cafe Wha?
115 Macdougal St
New York, NY 10012
LegalMadness.Party for more information and tickets.
Working in a tech company can be madness, and lawyers at those companies have a front row seat. In house attorneys have tales to tell, but confidentiality obligations have kept them silent.
Until now....
The Engelberg Center on Innovation Law & Policy has collected anonymous stories from lawyers inside tech companies. Actors will play the role of tech lawyers at an open mic night in the Village. You can be there to see it all.
---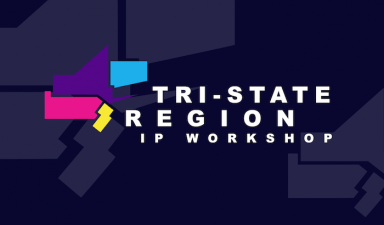 Tenth Annual Tri-State Region IP Workshop
January 10, 2020
Workshop Site
The Tenth Annual Tri-State Region IP Workshop of the Engelberg Center on Innovation Law & Policy at NYU School of Law will take place on Friday, January 10, 2020.  The one-day conference brings together intellectual property scholars from the tri-state region to present their works in progress for discussion in a workshop environment.
---
The Engelberg Center also hosts the Innovation Policy Colloquium, a unique event focusing each spring on different aspects of the law's role in promoting creativity, invention, and new technology.