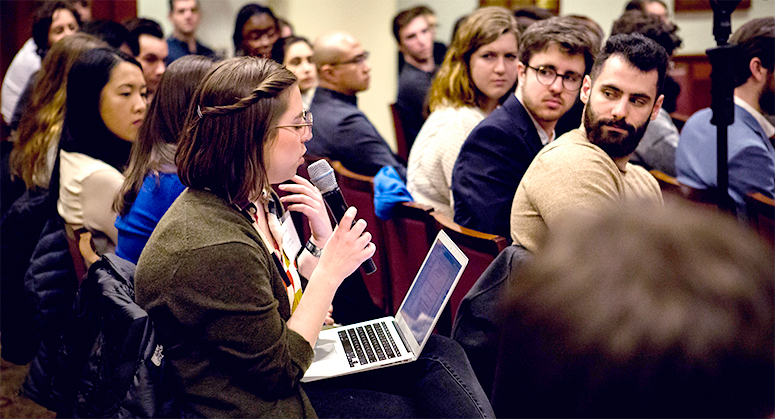 There are many ways to get involved with Engelberg Center community.  In order to stay up to date on the latest, please sign up for our email list and follow us on Twitter.
If you are in New York City, we have many events that are open to different parts of our community.  Many individual event pages also have video and audio from past events.
We are currently hiring NYU students and law students for the fall semester.  The Communications and Marketing Assistant position is open to any NYU student. More information is available through handshake here.
The Law Clerk position described below is open to current NYU Law students.  Please submit a cover letter and resume to engelberg.center@nyu.edu.
---
The Engelberg Center on Innovation Law & Policy at NYU Law is looking for a part time Law Clerk. The Law Clerk will work directly with the Center's Executive Director to support the activity of the Center. The Law Clerk will:
Help manage contributions to an as-yet-unannounced online publication operated by the Center, including tracking and editing contributions from third parties.
Prepare research in support of Engelberg Center events and publications
Coordinate with law school group interested in Engelberg Center events and publications
This role is for ~4-8 hours per week during the semester.
---
You can also email us directly at engelberg.center@nyu.edu.
Join Our Mailing List