Mala Chatterjee
JD/PhD Candidate, Philosophy, New York University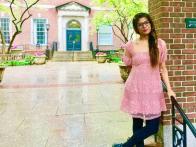 Mala is a joint-JD/PhD in Philosophy candidate at New York University, and a Fellow at the Engelberg Center for Innovation Law and Policy. She received her JD from NYU School of Law in 2018, where she was a Furman Academic Scholar and Executive Editor of the NYU Law Review. Mala earned the Maurice Goodman Memorial Prize for outstanding academic achievement and scholarship, the John Bruce Moore Award for highest excellence in Law & Philosophy, and the Bradley Fellowship for scholarly work in Free Speech. She was a Pomeroy Scholar and a Butler Scholar (awarded to the top 10 students after 1L and 2L years respectively), and elected to the Order of the Coif. Mala graduated from Stanford University with a degree in Philosophy and a minor in Symbolic Systems in 2014. She has worked as a research assistant for professors Jeanne Fromer, Scott Hemphill, Barton Beebe, and Richard Epstein, particularly focusing on trademark and copyright projects.

She is working at the San Francisco litigation boutique Durie Tangri for the summer of 2018 and will clerk for the honorable Judge Robert Sack on the U.S. Court of Appeals for the Second Circuit in the 2019-2020 term.

Her research interests, both legally and philosophically, concern information. This includes intellectual property (copyright, trademark, patent, trade secrets, right of publicity); freedom of speech; aesthetics (art, music, expression); defamation; privacy; and technology (applied ethics, bioethics, information privacy, artificial intelligence). She is writing a dissertation on the philosophical foundations of intellectual property under the supervision of Liam Murphy and Jeremy Waldron. Further information and scholarly work can be found at www.malachatterjee.com.
Sarah Feingold
Engelberg Center Fellow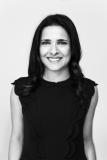 Born an artist, Sarah Feingold decided the best way to protect creative folk like herself was to attend law school. She then cannonballed into Etsy as the 17th employee and first lawyer. For nearly a decade, she played an integral role in scaling Etsy from an inconspicuous startup to a publicly traded company. After Etsy, Sarah joined Vroom as its General Counsel and first attorney. In 2018, The New York Law Journal awarded Sarah with the General Counsel Impact Award for her accomplishments. Sarah is an international speaker, co-founded The Fourth Floor, and consults for various startups. You can also find her making things, writing, eating candy, hammering silver, and chasing her child.
Amanda Levendowski
Clinical Teaching Fellow, NYU Technology Law and Policy Clinic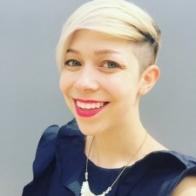 Amanda Levendowski is a Clinical Teaching Fellow with the NYU Technology Law and Policy Clinic. Her clinical projects and research address how we can develop practical approaches to digital problems. Currently, she is examining how copyright law channels artificial intelligence in a biased direction. She is also developing a novel framework called conflict modeling, which adapts threat modeling methodologies to identifying, analyzing, and mitigating the risks of online conflict. Next year, she will be joining the faculty of Georgetown University Law Center, where she will be starting Georgetown's new intellectual property clinic.

Amanda previously practiced copyright, trademark, Internet, and privacy law at Kirkland & Ellis and Cooley LLP. Amanda received her J.D. from NYU Law, where she was elected to the Order of the Barristers and received the Walter J. Derenberg Prize for copyright law.  Further information and scholarly work can be found at www.levendowski.net.
Jacob Victor
Acting Assistant Professor of Lawyering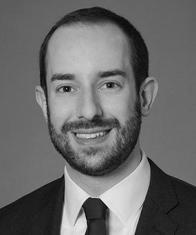 Jacob's research focuses on how intellectual property regimes adapt to accommodate new forms of technology, as well as the role of property as a regulatory tool in addressing the policy concerns of the digital age. Prior to joining NYU, Jacob was an associate in the intellectual property litigation group at Kirkland & Ellis LLP, where he litigated copyright, trademark, and trade secret cases and advised clients on legal issues related to entertainment, art, technology, and advertising. Before that, he served as a law clerk for Judge Pierre N. Leval on the U.S. Court of Appeals for the Second Circuit. Jacob graduated from Yale Law School in 2014, where he was an Essays Editor of the Yale Law Journal, a Coker Fellow, a member of the Media Freedom and Information Access Clinic, and a fellow at the Yale Information Society Project. He received an A.B. magna cum laude from Harvard College in 2009. Further information and scholarly work can be found on Jacob's law school webpage.